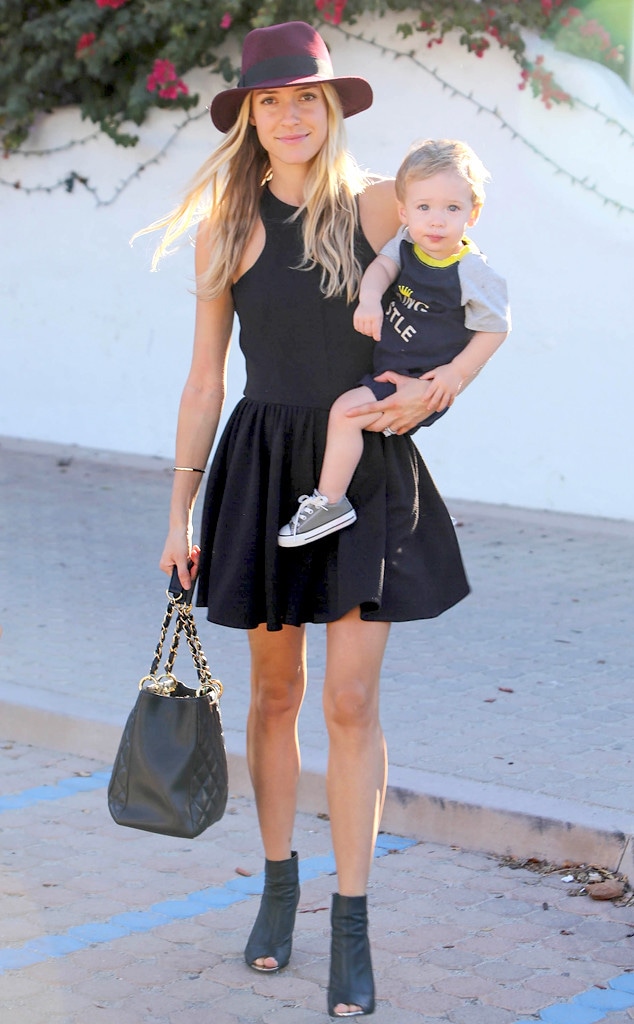 INFphoto.com
And a baby makes four!
E! News can confirm that Kristin Cavallari is pregnant with her second child with NFL star hubby Jay Cutler.
The couple is already proud parents to baby Camden, who turned one over the summer.
K.Cav's pregnancy shouldn't come as a total shock, however, as she's been open for the last several months about wanting to expand her family.
In fact, in September she told E! News that she and Cutler were already trying to grow their brood.
"We want to have a second sooner rather than later," the 26-year-old told E! News at a Junk Food Vintage NFL event in New York. "We're working on it!"
The former Hills star explained her reasoning behind wanting to become a mommy for the second time as soon as possible.
"We know we want another one close in age to Camden and we're at the point where we're both ready," the blond beauty shared. "Before Camden was born, I thought I'd be pregnant again by the time he was six months, but I definitely wasn't ready. Now, I'm finally ready."
So will the nursery be painted blue or pink?! Well, it's too soon to tell as of now but Cavallari did reveal that she wants to have a baby daughter the second time around.
"Obviously, I want a little girl, but if I had another boy I would be so excited as well," she told us."
"I love having a boy. Either way, I'd be really, really happy."
It's been a busy year for the Cutlers thus far.
The duo welcomed their son's first birthday and tied to knot over the summer in Nashville.
Around 150 guests joined them for their ceremony—actually the day after they quietly exchanged their vows—at Woodmont Christian Church followed by a rustic reception at a big historic warehouse, with a live band and Southern comfort food.
The newlyweds then honeymooned in Italy, which "was awesome," Cavallari told us. "I ate and drank for two weeks straight. It was great."
Congrats to the happy and growing family!
For more exclusive details on Kristin Cavallari's pregnancy announcement, tune into E! News at 7 p.m. & 11:30 p.m.!