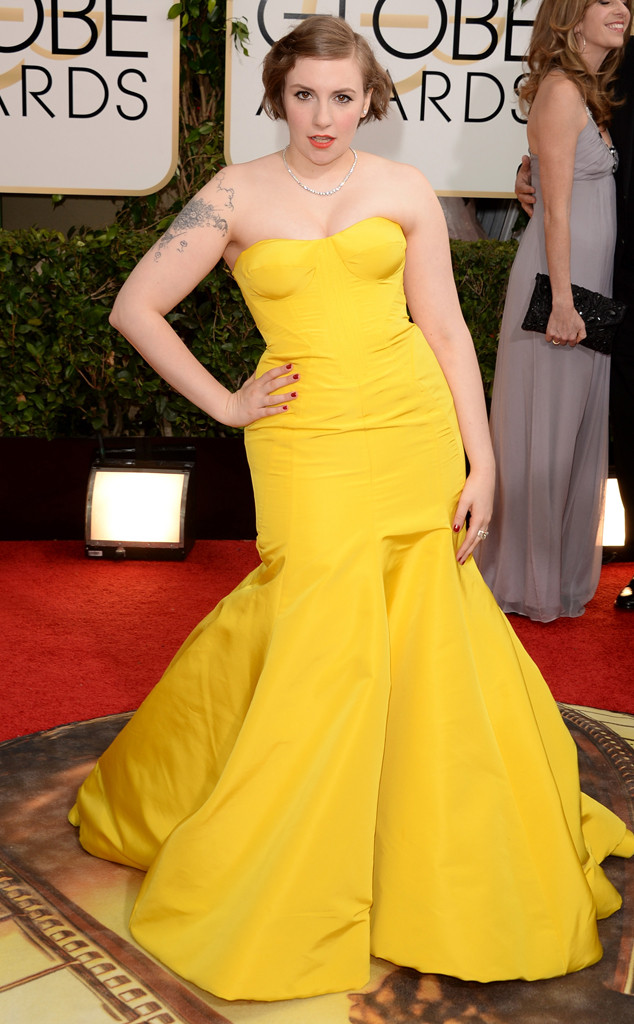 Jason Merritt/Getty Images
Lena Dunham made a bold statement on the red carpet for the 2014 Golden Globe Awards Sunday night.
The Girls star donned a bright yellow Zac Posen gown and spoke with E!'s Ryan Seacrest about how the designer taught her how to pose before stepping out for the big night.
"I know I'm going to see something horrifying later, but I just was trying to copy Naomi Watts," she revealed.
"Someone told me to make an 's' with my body. Zac, who made this dress. None of this is quite right on me. I don't think it looks great I'm just saying that is what I was told to do."