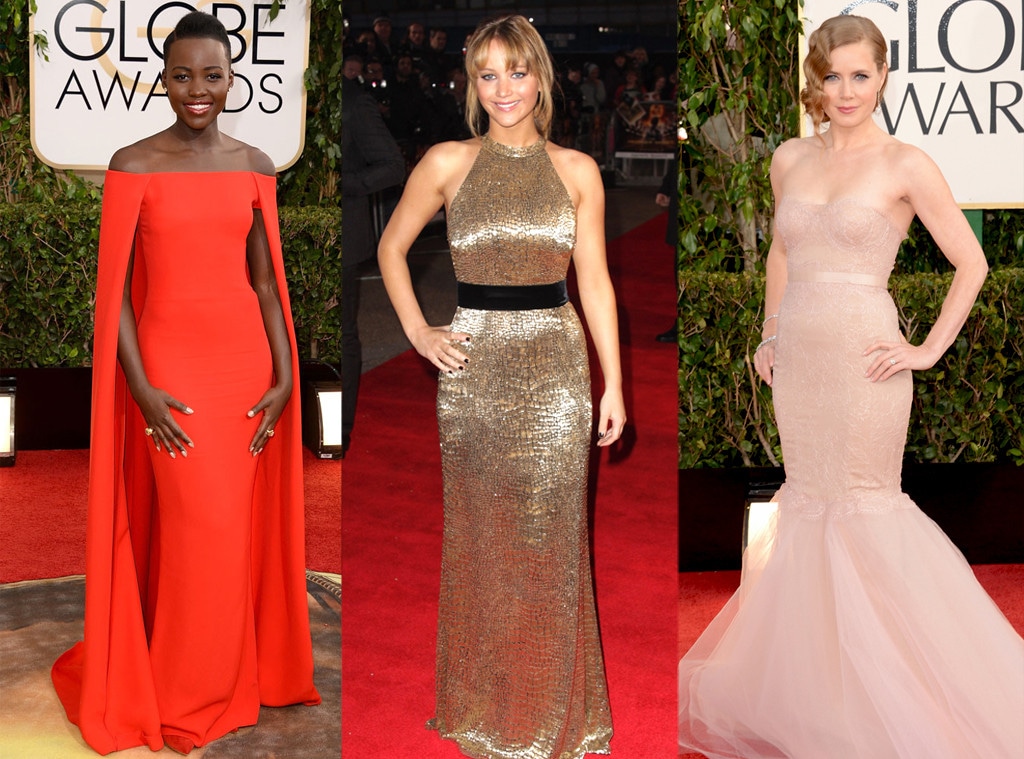 Jason Merritt/Dave Hogan/Getty Images
Surprise, surprise: Many of the ladies who dazzled us at this past Sunday's Golden Globe Awards will also be wowing us at the 2014 Academy Awards—not to mention the SAG Awards this Saturday.
Awards season is always exciting but this year particularly so because most of the 2014 Oscar nominees have very impressive fashion resumes.
Take, Amy Adams who wore a jaw-dropping Oscar de la Renta gown last year and always manages to make our best-dressed list.
Jason Merritt/Terry McGinnis/Kevin Mazur/Getty Images
And of course, we know Jennifer Lawrence will be in Dior but since the Oscars come after Couture Fashion Week, we're hoping for something from the label's new collection (read: not a princess dress please!).
Then there is the rookie of the group, Lupita Nyong'o, who will be fresh off her winning performance in Ralph Lauren.
Finally, we've got three Oscar winners poised for another victory. We're pretty confident that veterans Cate Blanchett, Sandra Bullock and Julia Roberts won't let us down.