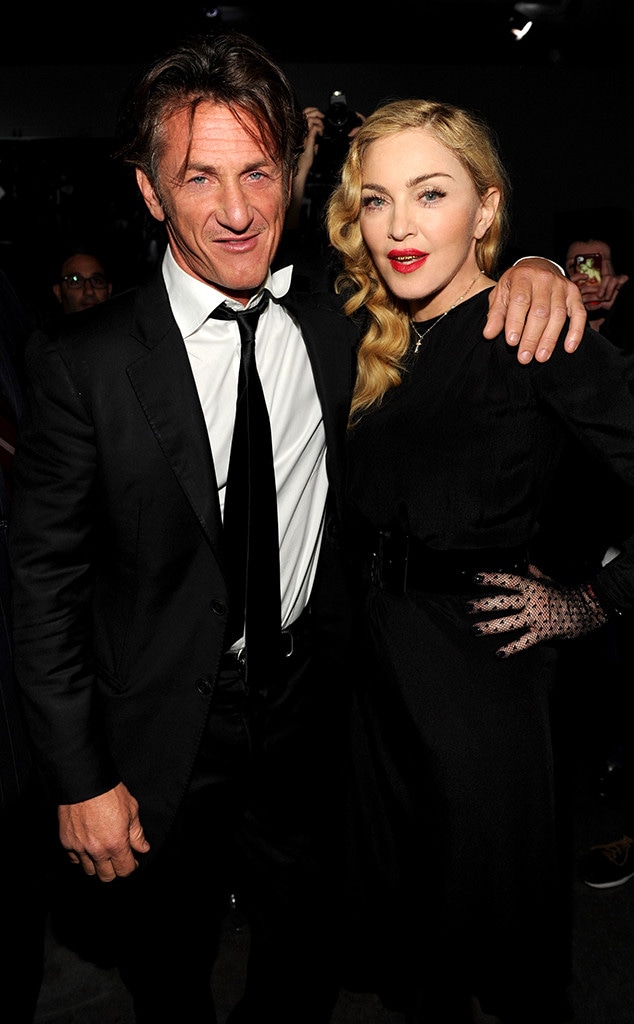 Kevin Mazur/Getty Images
It didn't take much for Sean Penn to get his ex-wife to Haiti.
"I don't know if I called her or if it was one time that we ran into each other but, I said, 'Would you like to come down?'" the Milk actor told me at his J/P Haiti Relief Organization benefit. "She said she would. She came down with her son Rocco and it was great to have them down there."
The Queen of Pop made the trip to the Caribbean country in November.
While the Haiti earthquake may have happened four years ago, Penn says there's no time to stop working to rebuild the country.
"The value of what was done in the first place ends up at zero if we don't continue and finish the support aspect of it that allows Haiti to be independent," he said. "We're moving there."
Media coverage of Madonna and other celeb visits helps the world see "the enormous amount of change that's happened in Haiti," Penn said.
Anderson Cooper, who emceed the star-studded event, said, "I've seen the work that Sean and J/P HRO does in Haiti and it's remarkable. I don't think anyone could have predicted when Sean showed up just days after the earthquake with a plane full of supplies that four years later that he would be on the ground when so many others aren't."
The night raised $6 million for the organization. Cooper won a Jeff Koons sculpture made from Penn's decommissioned gun collection during the live auction for $1.4 million.
For more from Penn and Cooper, check out the videos below.