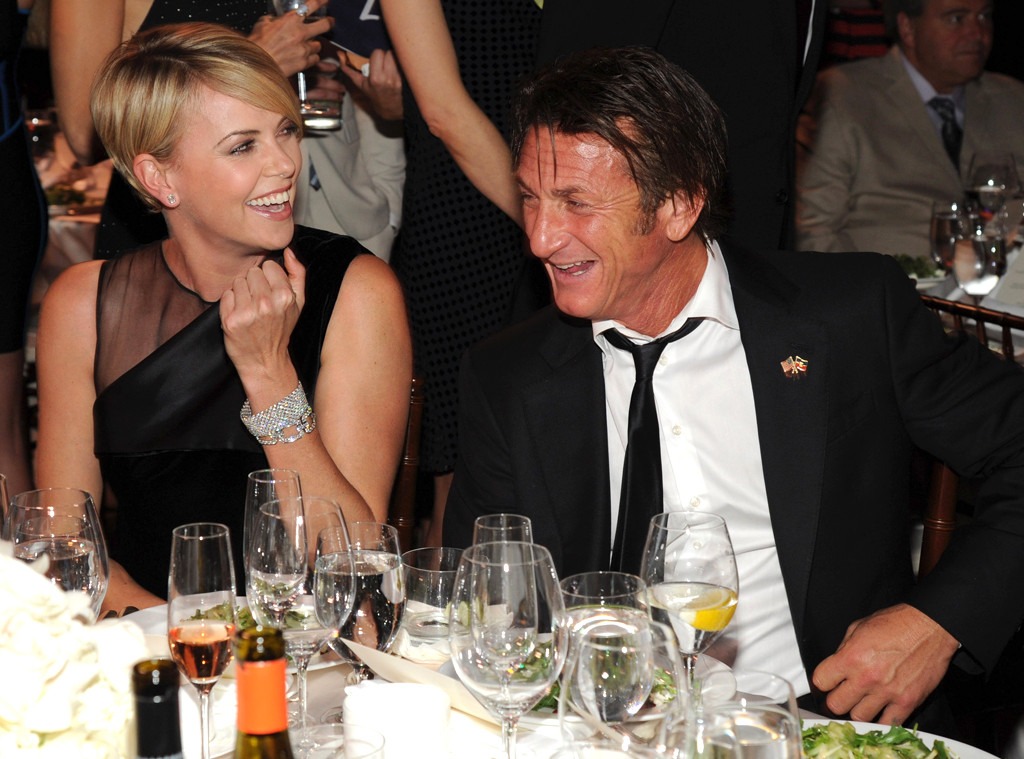 Kevin Mazur/Getty Images for J/P Haitian Relief Organization
Charlize Theron has convinced new boyfriend Sean Penn that it's time to give up his gun collection.
The Milk actor revealed this last night at his J/P HRO Haiti benefit, where a live auction item included a sculpture that Jeff Koons will make from his nearly 65 guns.
While Penn didn't refer to Theron by her name, he said that "a strong woman who happens to be from South Africa" changed his mind about owning the deadly weapons. (Theron was just 17 when her mother shot and killed her father after he apparently fired his own gun into the future Oscar-winner's bedroom after a night of drinking and threatening to kill her.)
"Being provoked by this aforementioned strong woman and considering how liberating of bulls--t and ugliness it would be not only get rid of the guns I have in the continental United States but also to destroy them, Jeff Koons and I had a chat the other day," Penn said.
Kevin Mazur/Getty Images for J/P Haitian Relief Organization
He said, "The highest bidder gets every single one of my guns put in the hands of this iconic artist and sculptor…Koons will decommission [and] render inactive all of my cowardly killing machines."
And guess who won the still-to-be-made artwork for $1.4 million? Anderson Cooper!
He outbid his CNN colleague Piers Morgan who stopped bidding at $1.3 million.
Cooper wasn't the only boldface name spending big money last night. Coldplay rocker Chris Martin, with wife Gwyneth Paltrow by his side, won a 39"x48" painting on a wooden board by British street artist Banksy for $650,000.
The night raised a total of $6 million.
The evening, which took place at the Montage hotel in Beverly Hills, ended with a performance by U2.
Among the star-studded crowd were also Penn's children, Dylan and Hopper, as well as his mom.