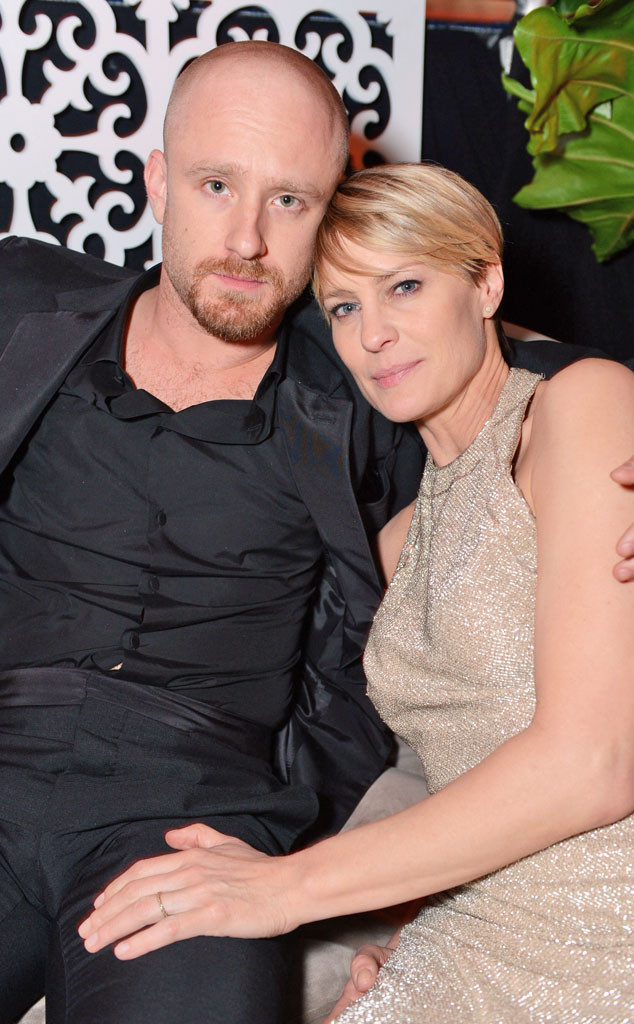 Jordan Strauss/Invision/AP
Robin Wright has confirmed that she and Ben Foster are engaged.
When I congratulated the newly minted Golden Globe winner on her engagement at The Weinstein Company/Netflix party, she beamed, "I'm very blessed, a lot of gratitude."
And the House of Cards star certainly knows Foster is a looker. "The hottest," Wright gushed.
Inside the bash, the 47-year-old actress and 33-year-old actor even engaged in some dirty dancing.