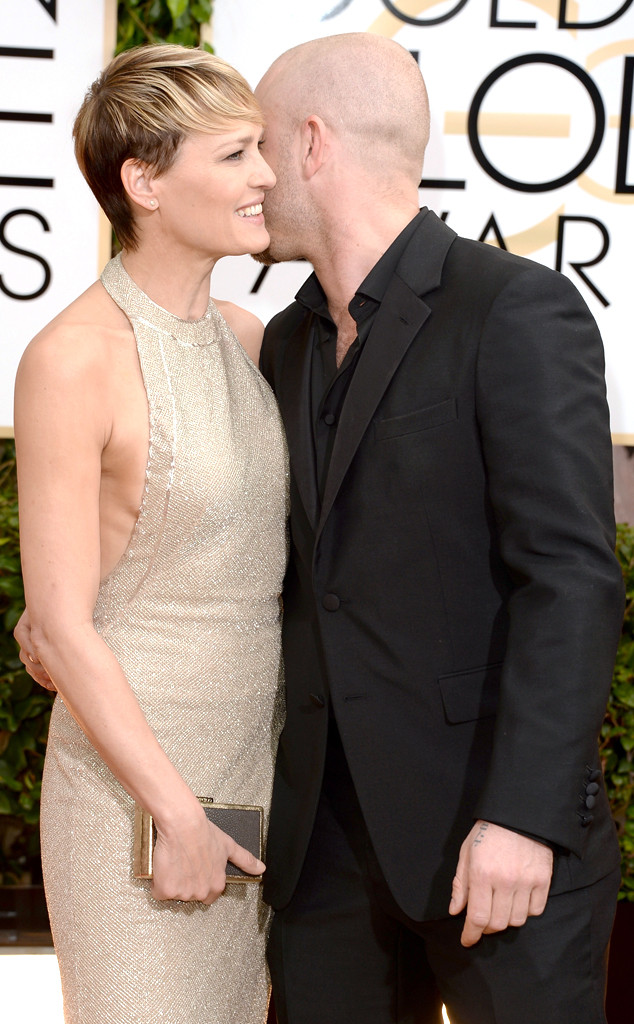 Jason Merritt/Getty Images
These two can't seem to keep their hands off each other!
Newly engaged Robin Wright and Ben Foster shared several sweet PDA-filled moments on the red carpet for 2014 Golden Globe Awards.
The loved-up duo held hands and kissed as they posed in front of photographers.
Wright looked positively stunning in a nude-colored halter gown, compete with a hint of side boob.
Meanwhile, her future hubby looked ever so dapper himself in a black suit and black unbuttoned shirt.
A source confirmed to E! News over the weekend that the 47-year-old actress is engaged to the 33-year-old actor.