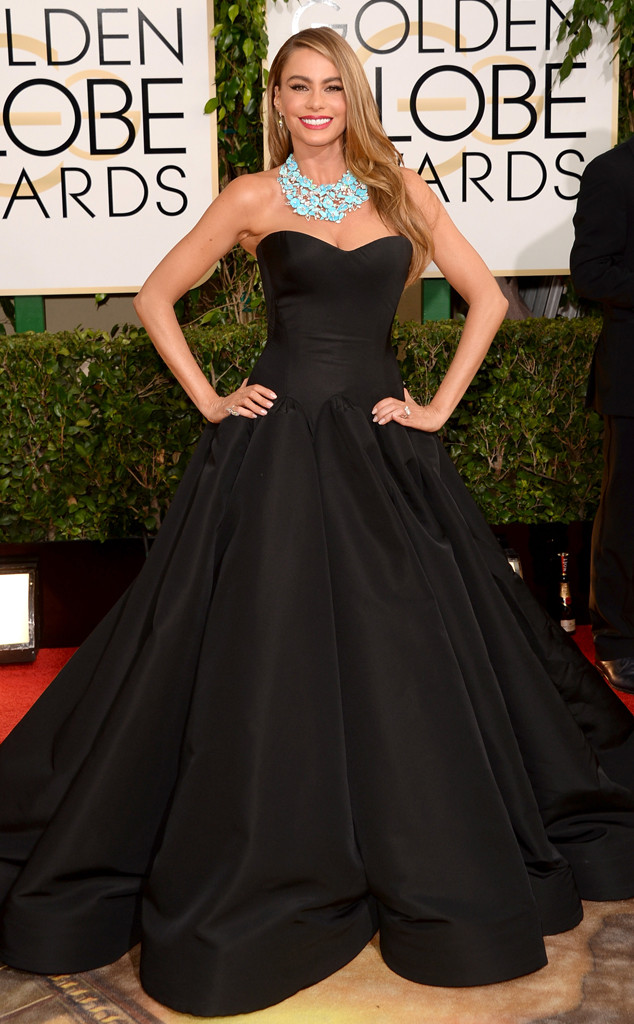 Jason Merritt/Getty Images
Muy caliente!
If there's one word to describe Modern Family star Sofía Vergara, that's definitely it. And she proved it when she recently posted a superhot shot of herself strutting her stuff in a thong bikini while vacationing in Mexico.
And on the red carpet at the 2014 Golden Globes Awards, Vergara revealed why she's always vacationing in exotic places with hot, hot, hot temps.
"I come from the warm weather, so for me, it's natural. The cold weather is torture," Vergara, who is nominated for Best Supporting Actress in a Comedy Series said. "You have to wear too many clothes. [Laughs.]"