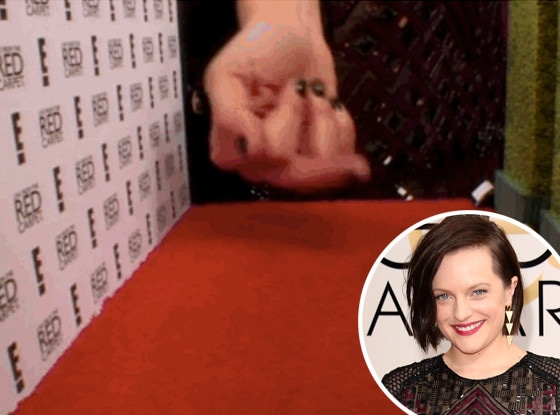 Jason Merritt/Getty Images
Elisabeth Moss just flipped off our Golden Globes' mani cam. On live TV.
And it was amazing. Here's how it went down:
Elisabeth, after Giuliana Rancic asked the nominee if she wanted to do the mani cam: "I did this last time. There's something I wanted to do last time, but I'm not going to do it.
Giuliana: "Do it! C'mon, do it! This is E! We're in 160 countries!"
Yep, that Peggy from Mad Men flipping off 160 countries!
Watch:
Elisabeth Moss Flips Off E! Mani Cam
Elisabeth: "You said to do it!
Giuliana: "Did you guys get a shot of that?"
Elisabeth: "You want me to do it again?" 
And then she did.
Giuliana: "The good news is, I don't think we can get in any trouble for that.
Elisabeth: "You said to do whatever I wanted! It's the end of the carpet! Spice it up a little!"