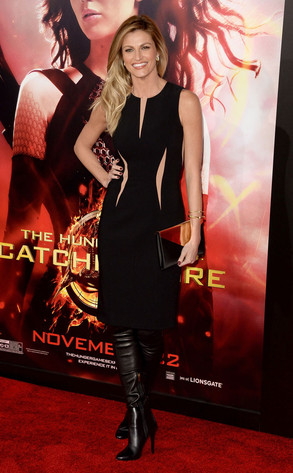 Jason Merritt/Getty Images
Erin Andrews' tongue proved to be a very important topic of conversation during Fox's NFL coverage on Sunday, Jan. 6.
Host Curt Menefee joked with the sports reporter about having A Christmas Story moment as she braved the cold during the San Francisco 49ers Wild Card game against the Green Bay Packers.
"Randall Cobb is back and so too to this show is our own Erin Andrews who, using your 'Christmas Story' reference, hopefully hasn't been licking the goal post in between. Your tongue working right now?" Menefee asked while laughing.
"So far so good," Andrews replied. "But I anticipate sounding like Flick from A Christmas Story."
But this wasn't the only story that had people talking, check out our other big stories of the week!