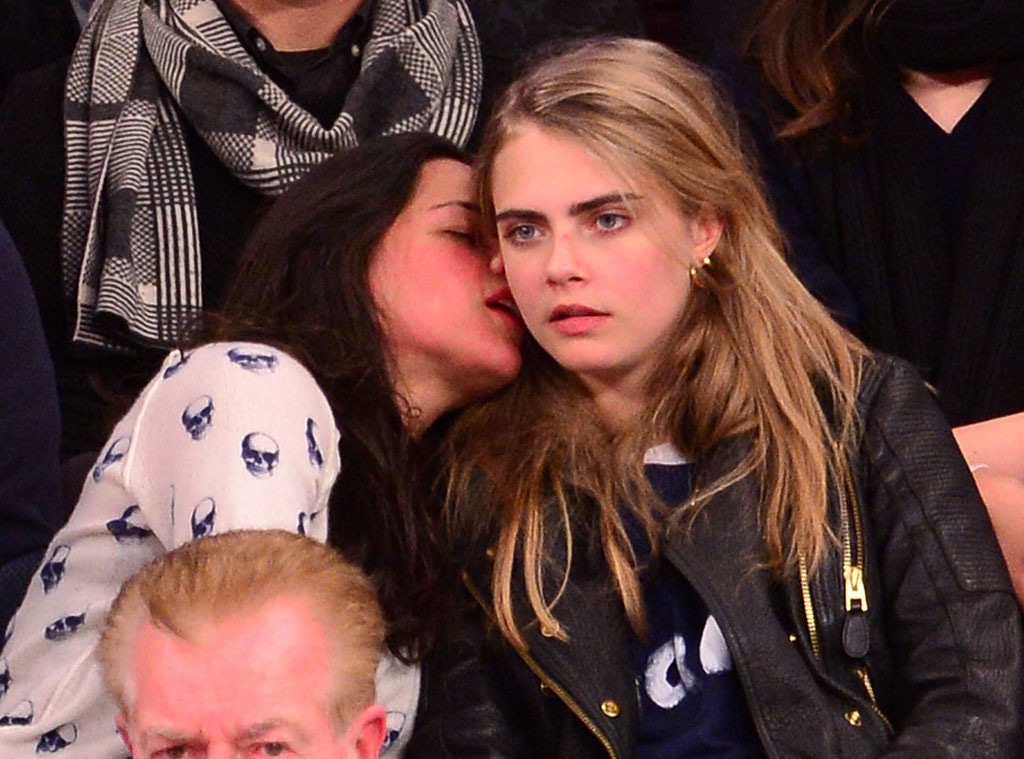 James Devaney/WireImage
The New York Knicks may have won the basketball game on Tuesday, Jan. 7, but all eyes were on Michelle Rodriguez and Cara Delevingne packing on some courtside PDA.
We can now add the Fast and Furious star to the Victoria's Secret model's long list of celebrity pals, and the duo really enjoyed each other's company at the NBA game.
Throughout the evening, the friendly pair was spotted cuddling, puffing e-cigarettes, sharing sloppy kisses and posing for silly selfies, which have yet to be posted to either of the ladies' social media accounts.
According to Page Six, the 35-year-old actress was making out with the 21-year-old in the fourth quarter, after "drinking throughout the contest."
Barbera/Cepeda/INFphoto.com
Following the game, several photographers met Rodgriguez and Delevingne as they made their way out of Madison Square Garden.
In lieu of more lovey dovey antics, the duo switched gears and performed some high kicks with some humorous angry facial expressions.
Rodriguez wasn't the only celeb that Delevingne spent time with at the sporting event.
"Get out the licks for the Knicks @kellanlutz," Delevingne captioned a cute Instagram pic with Kellan Lutz.
Not surprisingly, the friends are both sticking out their tongues for the camera, with Delevingne's tongue pressed against the Twilight hunk's cheek. They are wearing caps that show their team spirit for the New York basketball team.