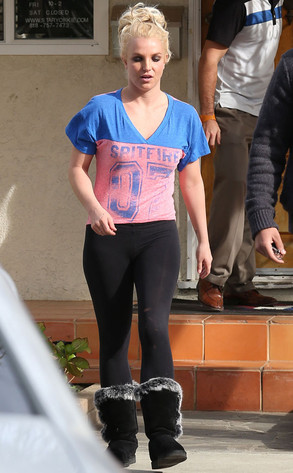 Devone Byrd, PacificCoastNews
Could Britney Spears and David Lucado become parents to a furry little cutie sometime soon?
The pop star and her boyfriend were looking at Micro Diamonds yesterday, and no that's not what you might think it is. Micro Diamonds are tiny, teacup Yorkie puppies that Brit and Lucado were checking out during their visit to Star Yorkie, where Britney gets all her dogs.
An employee at Star Yorkie tells E! News Spears wanted to show her boyfriend where she gets her four-legged friends. He also told us the pair was "very nice and really close to each other the whole time."
"They seemed like a very, very happy couple holding puppies, looking around because we have a lot of puppies. No matter how sad you are, you can never be depressed looking at puppies. "