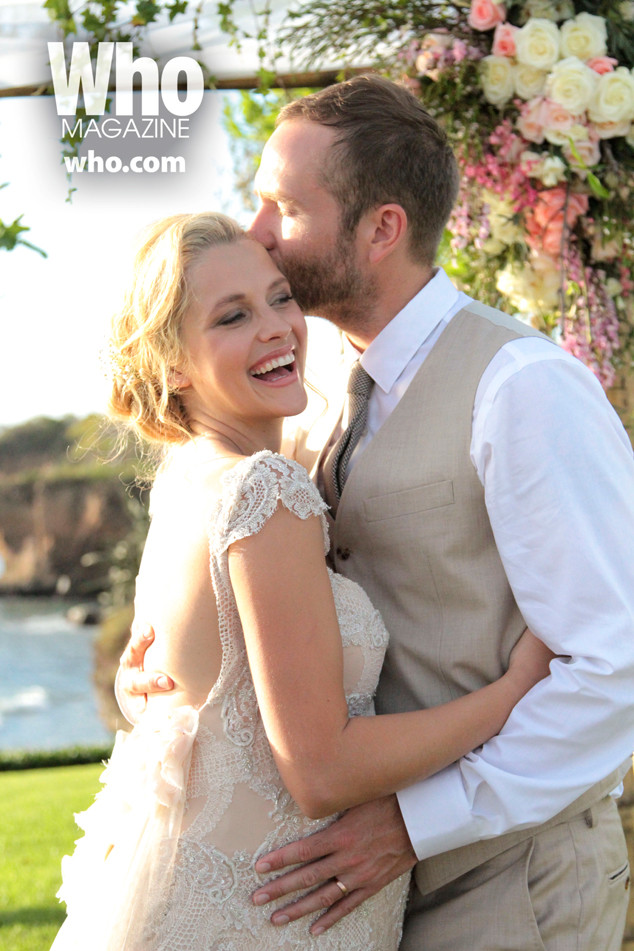 Courtesy WHO/ Gemma Pranita
Here's what happily ever after looks like for Teresa Palmer and Mark Webber.
The couple shared photos from their top secret Mexico wedding with Who magazine, and apparently it was quite a romantic, bohemian affair. "It was a real celebration of love!" the actress gushed.
The pair announced their engagement in August and then followed just one week later with the news that they were expecting their first child together. But the Warm Bodies actress tells the publication their soon-to-be parents status only made the day that much more special.