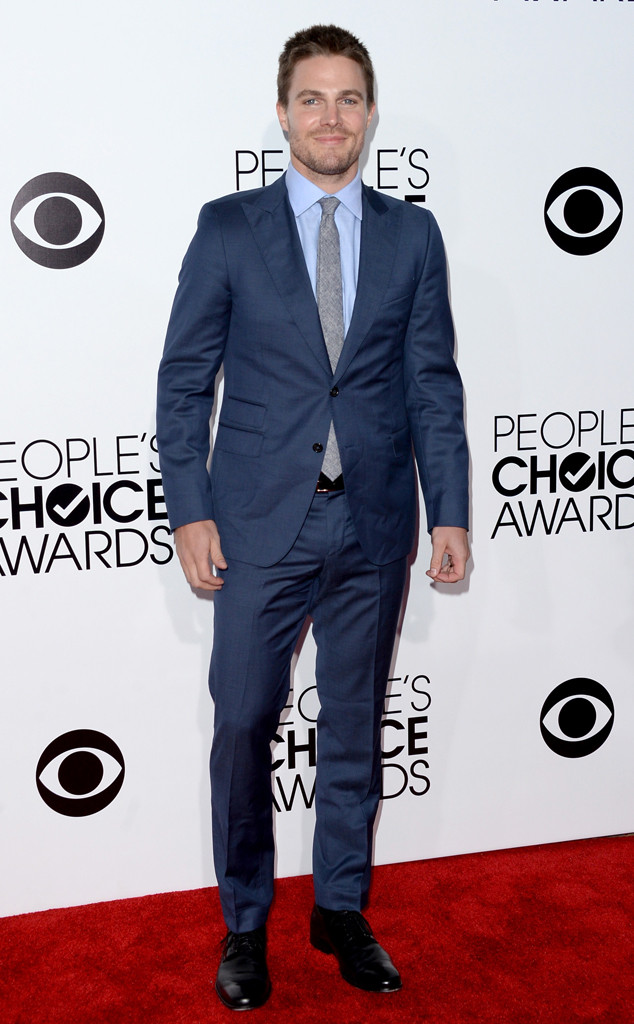 Jason Merritt/Getty Images
Stephen Amell was nominated in the "Favorite Sci-Fi/Fantasy TV Actor" at the People's Choice Awards on Wednesday, Jan. 8, but the Arrow actor was more concerned taking the stage with Heidi Klum.
"Waiting to present is stressful," he admitted to E! News' Kristina Guerrero before the show. "Teleprompters and I do not have a good history with one another. I would much rather them say, 'Look, just go out there with who you're presenting with, wing it back and forth for like 15 seconds, pretend that you like each other, and go back to your seat.' But nope!"