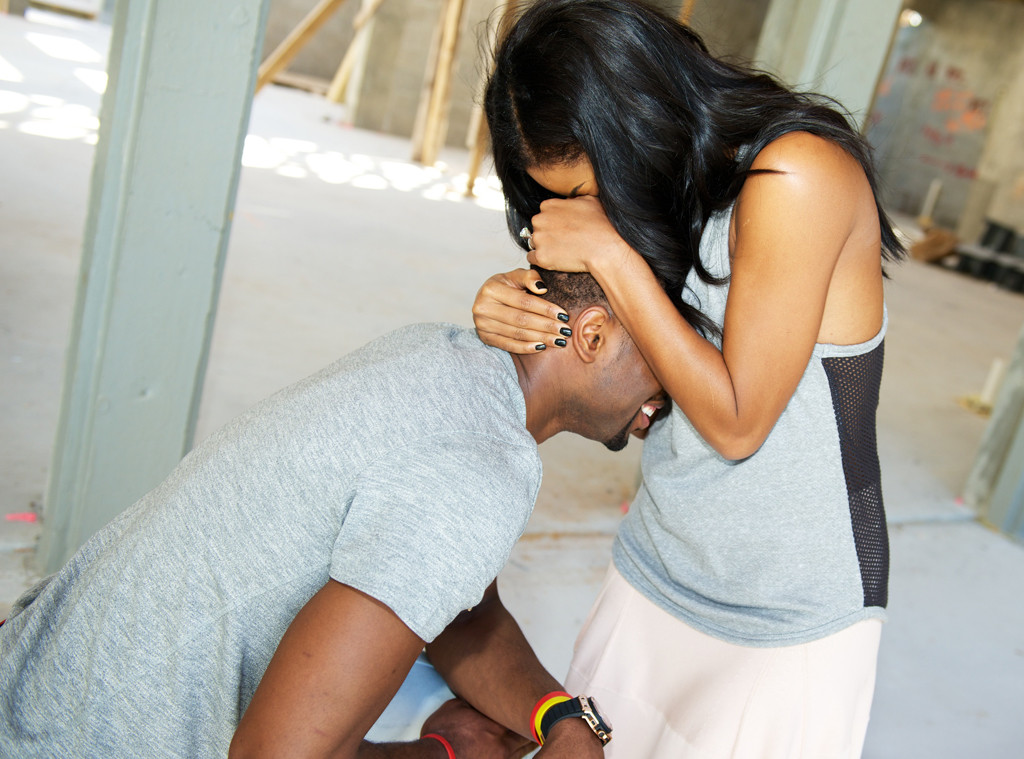 Bobby Metelus/Getty Images
Gabrielle Union isn't just getting a husband when she marries Dwyane Wade—she's getting a family. During a Wednesday, Jan. 8., appearance on Good Morning America, the Being Mary Jane star revealed how the Miami Heat guard's sons Zaire, 11, and Zion, 6, helped the athlete pop the question.
"They wanted to catch me off guard. We were just spending what I thought to be a fun day with the kids, having a little quality time. We went to brunch, and we went to tour our house, which is being constructed. It's a construction site—it's nowhere close to being done," Union recalled of the December proposal. "I should have known something was up when [Dwyane] was like, ''Are you gonna do your hair? Are you gonna put on makeup?' I'm like, 'To go to a construction site? No.'"
After touring the house, the boys ended up downstairs by the pool while Union and Wade were upstairs. "They were like, 'We wanna do a presentation for you.' They like to do skits and songs and stuff, so we turn around, and they're like, 'Okay, we're ready!' and I turn back around and all the boys were holding up signs that said, 'Will you marry us?'"
At first, Union wasn't sure how to react. "They've been asking us to get married for two years and they talk about it all the time, so I'm thinking they've just made signs. I was like, 'Well this is awkward.' I turn to look at D like, 'Ugh, they just made some signs,' and he's down on one knee with a ring and said, 'Will you marry us?' And I was like, 'Oh, this is serious! This is a thing! Yes! Of course, yes!'"
The Good Deeds star shared a picture of her bling via Instagram shortly after. Jason Arasheben, CEO of Jason of Beverly Hills, told E! News on Dec. 22 that the engagement ring features a cushion-cut diamond worth 8.5 carats. It's valued at nearly $1 million. "Dwayne Wade was 100 percent involved in the process," Arasheben said. "I made three personal visits to Miami to present different options until they found the perfect one. Wade picked out the stone and they made the ring custom."
In hindsight, Union would have waited to share a picture with fans. "If you look closely, my nails are not done," she said on GMA. "Maybe I put on lotion, maybe I didn't!"