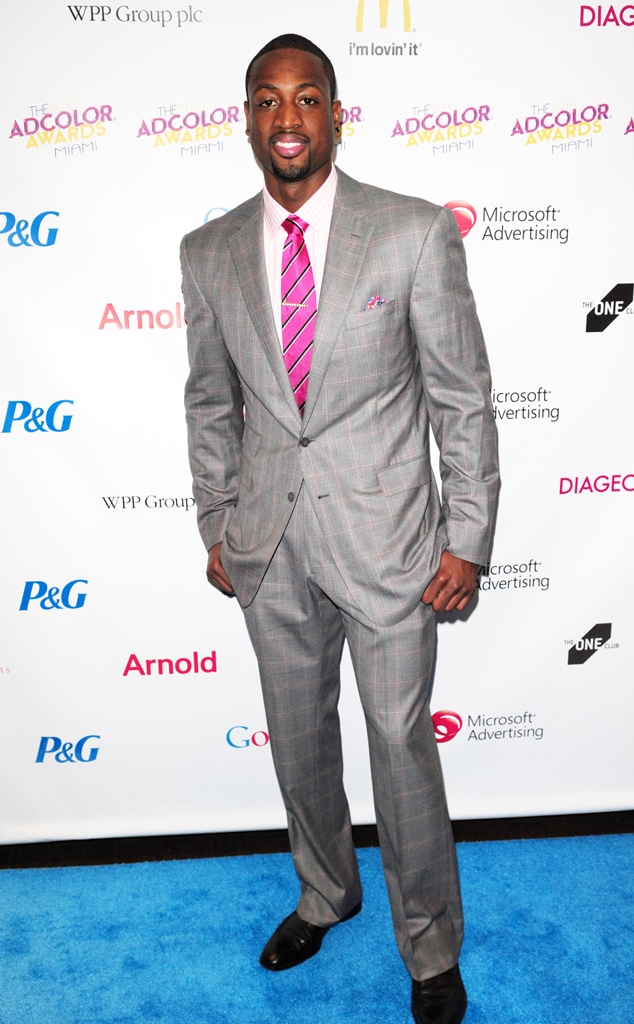 Vallery Jean/Getty Images
Dwayne Wade has nothing to hide. The Miami Heat guard confirmed reports that he fathered a son outside of his relationship with Gabrielle Union during a press conference on Monday, Dec. 30.
"I had a time, a part in our break, in our pain and our hurt, a blessing came out of it in my life, having a son that was born healthy," Wade, 31, said of his relationship with Union, 41. "So I'm moving on."
The press conference took place prior to the Heat's game against the Denver Nuggets at the Pepsi Center, just hours after Wade's baby news made waves online. "I'm in the public eye, so obviously that's a part of it," Wade said of his son's birth making headlines. "It comes with the territory."
Wade has primary custody of sons Zaire, 11, and Zion, 6, from his previous marriage to Siohvaughn Funches; he is also raising a nephew at his Florida home. He proposed to Union just before Christmas.
The athlete said it's important to "always focus on what's most important to me and my family, and that's being a great father. I've always tried to show my importance in my kids' lives and it doesn't change now. So, I, my lady and my family have continued to move forward, and I think that's evident with the ring and the proposal that I gave her, with our lives."
Think Like a Man star Union—who appears to be on vacation, per her social media accounts—has yet to publicly address her fiancé's baby news. Reps for the stars have not returned requests for comment.
In September, Wade opened up about his break from Union on The Tonight Show With Jay Leno. "Celebrity relationships [are] very hard," he admitted. "This was a big year for us and our relationship from the standpoint of she was shooting her show Being Mary Jane, going most of the year. I was dealing with my injuries, trying to win a championship, so we kinda took a step back."
"We supported each other," the baller continued, "but at the end of the day we came back together and [said], 'Listen, we want to continue this, we want to continue to try to get better each day,' and she's been with me, and I've been with her all summer long. We're going strong now."