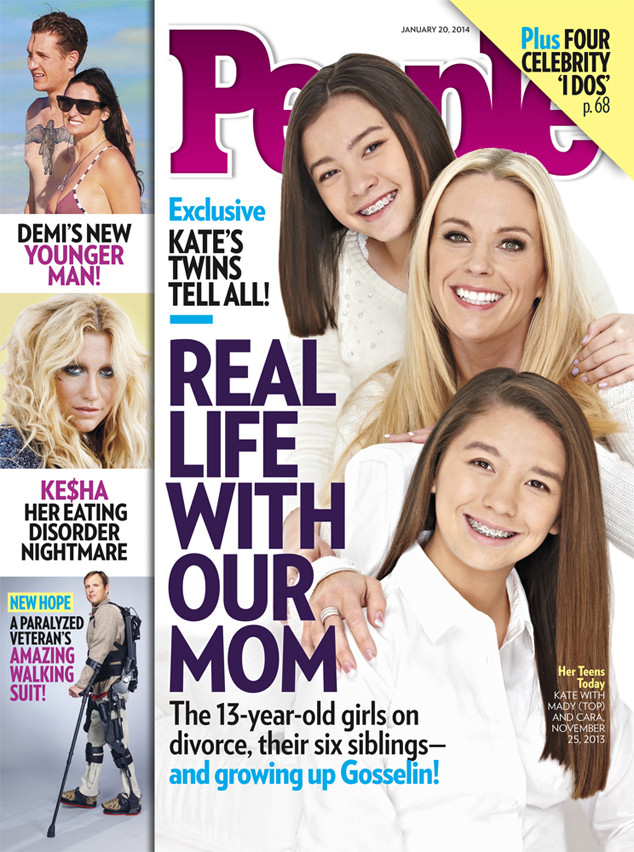 People Magazine
Viewers were first introduced to Kate Gosselin's family in 2006, and life has never been the same for the Pennsylvania-based clan. Seven years after Jon and Kate Plus 8 premiered, twin Cara and Mady are opening up about growing up in the spotlight and what their mom is really like when cameras aren't rolling.
The family appeared in two TV specials, Surviving Sextuplets and Twins and Sextuplets and Twins: One Year Later, before the network gave the Gosselins their own reality series. The twins' parents' divorce—spurred by their father Jon's alleged affair with a school teacher—became tabloid fodder in 2009.
"People expect us to be damaged," 13-year-old Cara says in the Jan. 20 issue of People, on stands Friday, Jan. 10. "People think we're supposed to be messed up, like, 'Oooooh, the poor Gosselin kids, they're going to be scarred for life, waaaaah,'" adds Mady, who is younger than her twin by six minutes. "Here's the big news: we're not messed up."