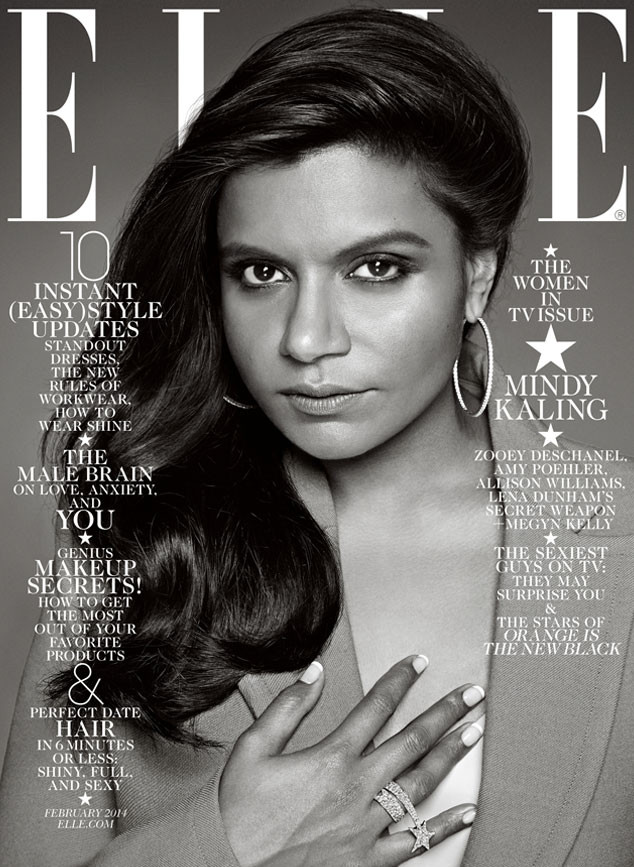 Carter Smith/Elle Magazine
Mindy Kaling is one of the most successful women on television, so it makes perfect sense that Elle would honor her for its fourth annual Women in TV issue. After her cover was released on Monday, Jan. 6, however, critics were quick to point out that Kaling received a different treatment than fellow honorees Zooey Deschanel (New Girl), Amy Poehler (Parks and Recreation) and Allison Williams (Girls).
Kaling, creator and star of Fox's The Mindy Project, is the only woman featured in black and white. She is also the sole person whose picture is cropped to focus on her face, as opposed to her entire body.
"It could be a total coincidence—after all, when the internet got up in arms over Melissa McCarthy's covered-up treatment, both the star and the magazine spoke out to say that McCarthy herself picked out the coat that sparked the controversy," Fashionista's Tyler McCall argues, recalling the November 2013 incident that plus-size actress McCarthy jokingly dubbed "Jacket-Gate."