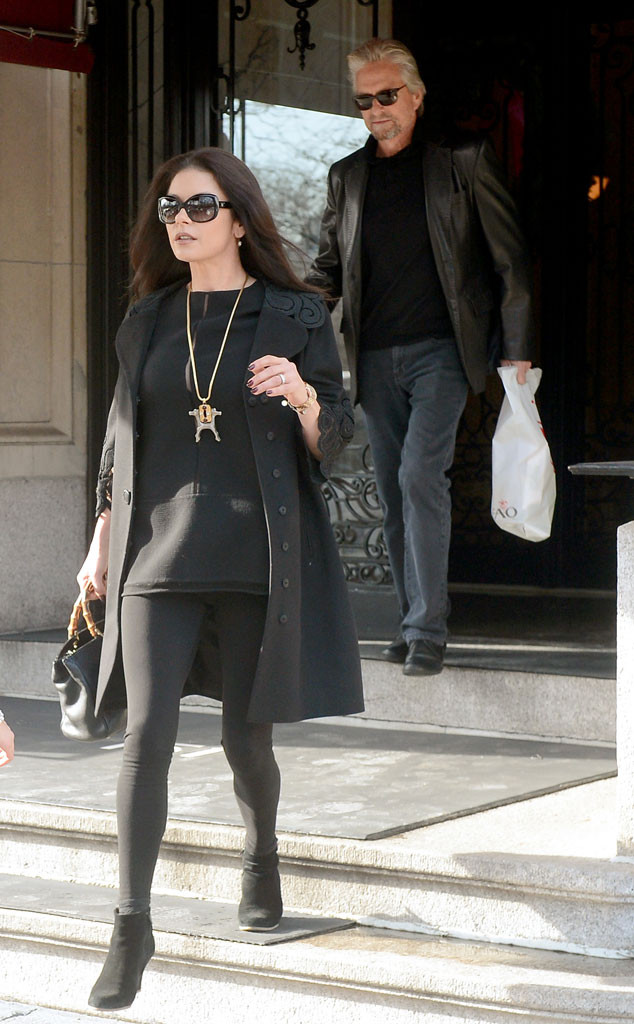 Michael Douglas and his wife Catherine Zeta-Jones
Hope for the holidays!

Catherine Zeta-Jones and Michael Douglas were photographed together for the first time in months on Sunday, Dec. 22. The actors—who announced their separation in August—were snapped wearing their wedding bands while leaving their New York City apartment. After eating lunch at Orso, they caught Motown on Broadway and saw The Hobbit: The Desolation of Smaug with their son, Dylan, 13, and daughter Carys, 10.
The couple, who celebrated their thirteenth wedding anniversary on Nov. 18, aren't ready to call it quits just yet. "I hope to resolve my marriage in a positive fashion," Douglas said in December's GQ. Indeed, the movie stars were seen trick-or-treating with their children in Bedford, N.Y., on Oct. 31.