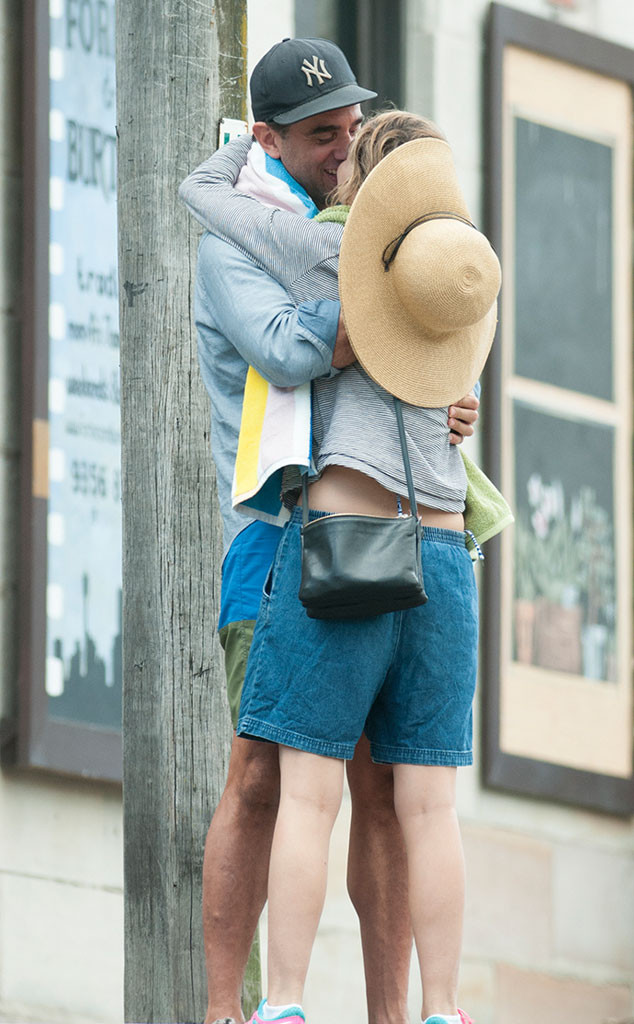 Splash News
Ah, love is in the air.
Rose Byrne and her actor beau Bobby Cannavale were not afraid to spread some PDA Down Under, while visiting the Bridesmaids star's hometown of Sydney over the holidays.
The pretty pair was spotted strolling the streets of the city together before stopping on the sidewalk to steal a sweet kiss. Cannavale couldn't help but show off a wide grin as he looked at his beautiful lady, who was reaching up to wrap her arms around her tall boyfriend's neck.