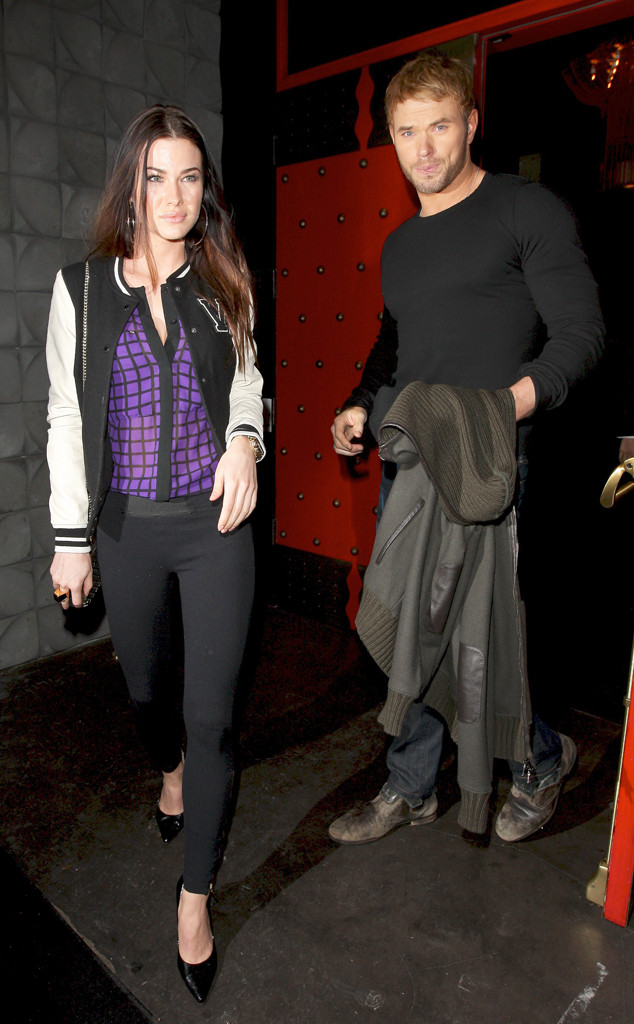 Zavar/NPG.com
Kellan Lutz may not be dating Miley Cyrus, but is he snuggling up to this brunette beauty?
The Twilight star was spotted leaving Chi Lin in West Hollywood with a new lady by his side, however E! News learns that there's nothing romantic going on between this pretty pair.
Lutz hosted a holiday and pre-campaign dinner for his clothing line, Abbot + Main, on Thursday night, including the gorgeous gal pal who is set to model alongside the Hollywood hunk in the upcoming Abbot + Main Spring 2014 campaign photo shoot.
The group of 15 shared some of Chi Lin's signature dishes, including the Fresh Kale and Crispy Shiitake Mushroom Salad, Pan Fried Chicken Potstickers and the Salt and Pepper Shrimp.