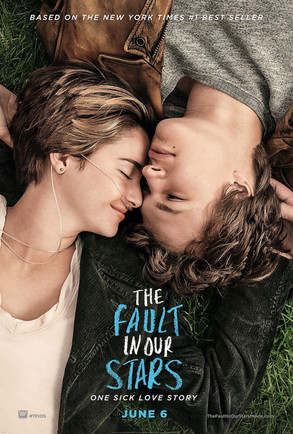 20th Century Fox
The movie poster for the upcoming film adaptation of The Fault in Our Stars is out!
The new poster, released to Buzzfeed, depicts costars Shailene Woodley and Ansel Elgort lying on the grass while smiling and gazing into each other's eyes. While the image is precious, some fans are having issues with the tagline at the bottom of the poster.
Beneath Woodley and Elgort's heads reads "one sick love story." The problem? Some think the phrase makes light of the film's plot, which involves two teenage cancer patients who fall in love while battling the deadly disease.