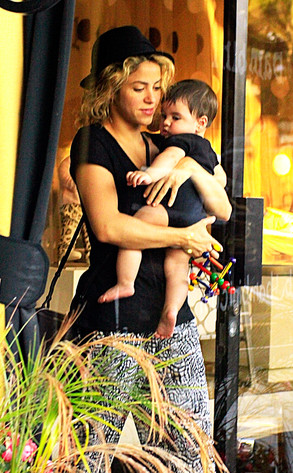 KAT / Splash News
Christmas time calls for some salsa music!
Holiday celebrations may be a little different than what many are used to when it comes to Shakira and her family. The singer and new mom explained on the Today Show earlier this morning what Christmas was like for her growing up.
"Christmas in Colombia is a whole different story," she said. "You're not going to hear a lot of the traditional Christmas carols. We have adaptations to those songs in merengue and salsa rhythm...But it's all about the family and spending time with your loved ones."