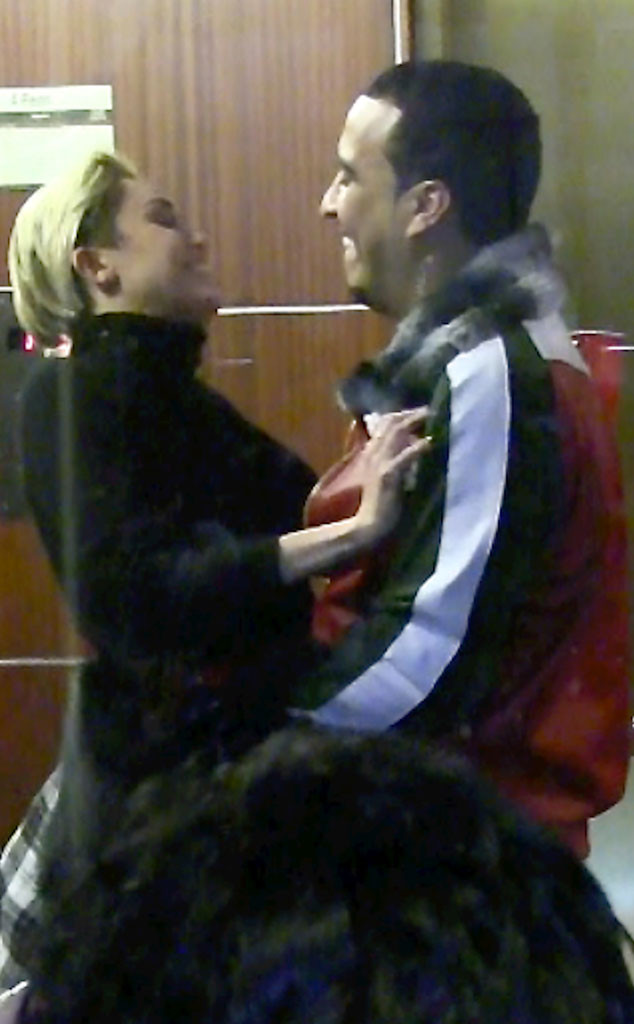 247PapsTV / Splash News
Rebound romance? Miley Cyrus and French Montana shared a warm embrace in a New York City hotel lobby over the weekend, causing one media outlet to speculate that the "FU" collaborators are dating.
According to Hollywood Life, after performing at Z100's Jingle Ball concert on Friday, Dec. 13, "Miley was doing some post-show flirting with French Montana before leaving MSG [Madison Square Garden] and heading to the after-party." The gossip site also claimed that the pop star, 21, was "grinding" on the rapper, 29.
Cyrus denied the relationship rumors via Twitter on Sunday, Dec. 15. "DONT hug your friends goodbye unless you wanna be rumored 'dating,'" the singer told her 16 million followers. "I wanna think more of the world but people just keep proving their stupidity."