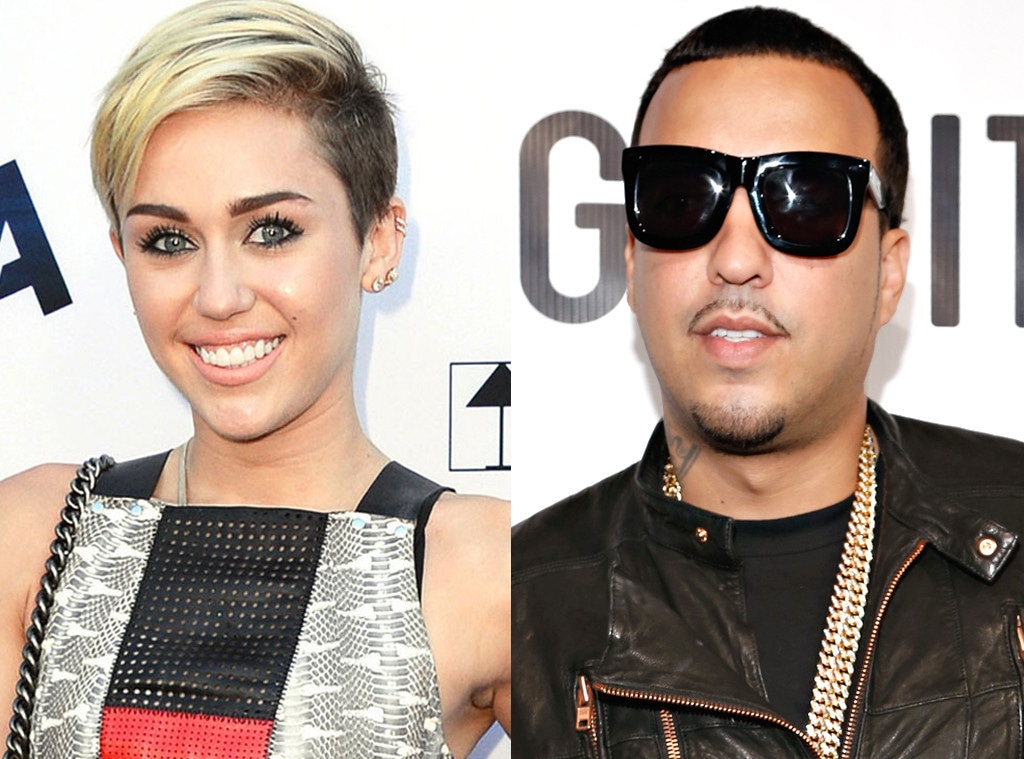 Frazer Harrison/Cindy Ord/Getty Images
Miley Cyrus ain't worried about nothin', y'all.
Back in August, she shared a snippet of herself rapping with French Montana on his "Ain't Worried About Nothin'" remix, but on Tuesday, Oct. 15, the entire NSFW track leaked online!  
In the song, Miley raps about "acting like a little southern girl," and now "twerking like I grew up in Atlanta." She also name drops molly (the drug, not the American Girl doll) and Hannah Montana, but she mostly repeats the "Bitch, I ain't worried about nothin'" hook.
French Montana very freely uses the N-word in the track. Miley, on the other hand, certainly uses some R-rated language in the remix, but at no point does she say the racial slur. Still, some people were offended she was even featured on the remix and threw some serious shade her way after hearing just a one minute clip of the song.
Miley fired back at her haters then. "i know what color my skin is," she tweeted. "you can stop with the friendly reminders bitch." She also posted a graphic with a lyric from her hit single that read, "It's my mouth I can say what I want to."
Of course she can, and she does! She's obviously just being Miley.