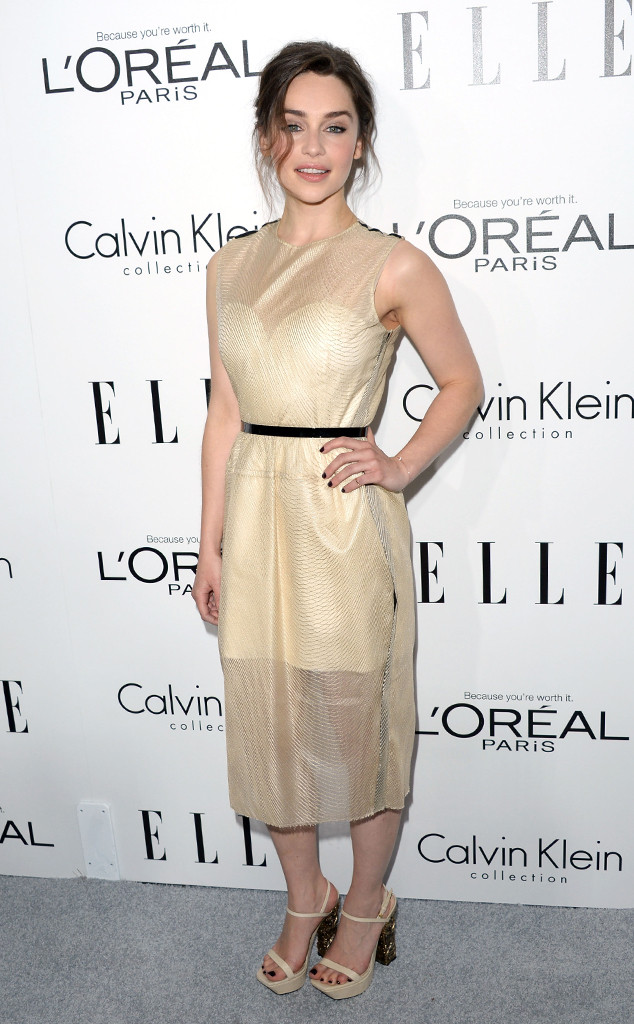 Courtesy of Jason Merritt/Getty Images for ELLE
Game of Thrones hottie Emilia Clarke has just been cast as Sarah Connor in the upcoming Terminator remake.
The brunette actress is partnering again with director Alan Taylor, with whom she worked on the hit HBO series. (And nerd note: Clarke's GoT costar Lena Headey played the same role in the TV version, Terminator: The Sarah Conner Chronicles.)
But Emilia isn't the only Clarke who's gearing up to star in the highly anticipated reboot.
Jason Clarke, who starred in Zero Dark Thirty and The Great Gatsby recently, is also in talks to play John Connor—her son who is shown in a future storyline.
And, as if this even needs any mention, Arnold Schwarzenegger is also joining the film in his famous role. What would a Terminator movie be without him, right?!
According to Deadline, casting directors had narrowed down their search for the perfect Sarah Connor down to Emilia and Brie Larson.