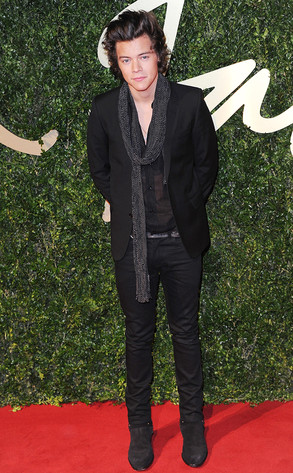 Stuart C. Wilson/Getty Images
Don't worry, fans: Harry Styles won't be going off in his own direction any time soon.
The One Direction stud's camp has shot down claims that the 19-year-old U.K. singer is planning to step away from the hit boy band this coming year to work on a solo project, telling The Daily Mail that the reports are "complete nonsense, of course."
Additionally, the rep tells E! News, "There is no truth to this, the sold out One Direction world tour kicks off in April."
The denial stems from a recent article which has a source saying, "Harry really wants to record his own stuff and put out in album now that this one is done. Trust me, he's going to do it."