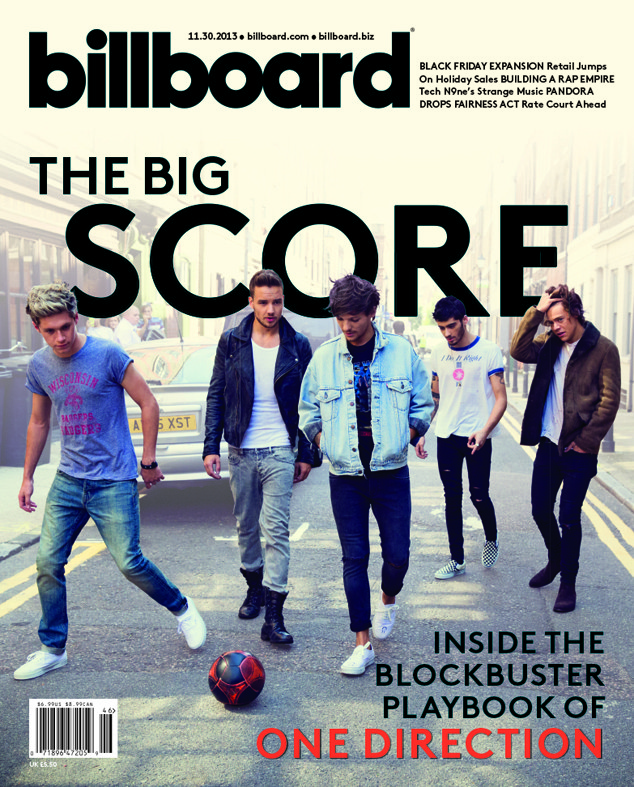 Billboard Magazine
One Direction, simply put, is the hottest group in the world.
The British boy band's first two albums, Up All Night and Take Me Home, both debuted at No.1 on the Billboard 200. This incredible feat makes them the first British band to top the charts with the release of their first two albums since The Beatles.
Niall Horan, Zayn Malik, Liam Payne, Louis Tomlinson and Harry Styles cover this week's Billboard magazine and open up about writing and recording their third effort, Midnight Memories.
"I'm a night owl, so the late-night recordings don't really bother me—as long as I can sleep in late!" Malik told the mag.
Styles agreed, saying, "I don't think it's that hard to stay focused. We get to go to amazing places and work with great people. It's just really fun."
One Directioners will know this already, and are probably counting down the days and hours and minutes, but Midnight Memories will be available on Nov. 25.
The five guys look casual in the cover shot, as they strike different poses while walking in the middle of a busy London street.