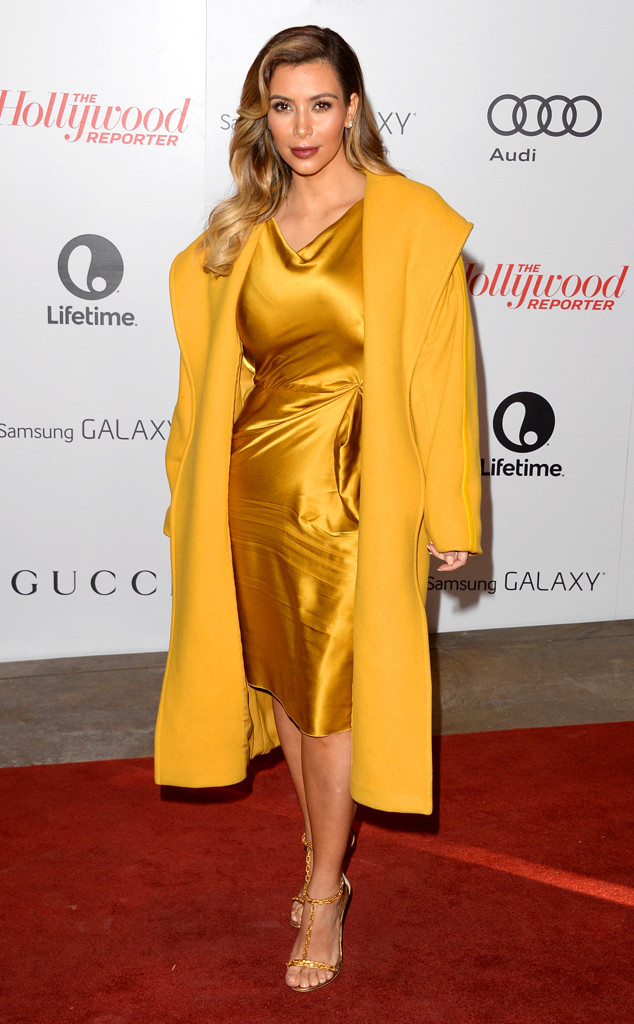 Jason Merritt/Getty Images
When Kim Kardashian was ready to reveal her slimmed-down, post-baby swimsuit body to the world, she didn't mess around.
But her bikini body? Maybe she was a little rushed into that one.
"We were in Miami for [fiancé Kanye West's] tour and my friends and I had a morning off and we're like, 'Let's go to the beach,'" North West's mom dished to E! News at the 2013 Hollywood Reporter Women in Entertainment breakfast this morning, saying that someone had actually just shown her the Us Weekly cover featuring her bikini bod on the red carpet.
"We got to the beach, we turn around and we see all this paparazzi. I was like, 'Nope, we're not going to the beach,'" Kim laughed, shaking her head. "We walked in and I was like, 'I don't think I'm ready yet, I don't want to be seen...I'm not bikini-ready yet!"