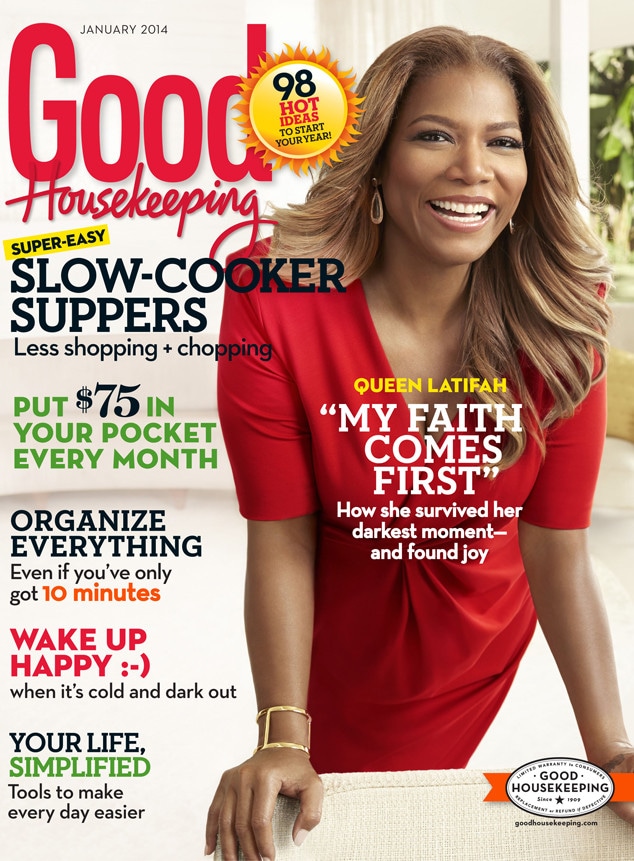 Good Housekeeping
You know all those actresses who have famously shed lots of weight to transform their body shape?
Well, Queen Latifah is proud to admit she isn't one of them!
The 43-year-old recently opened up in the January 2014 issue of Good Housekeeping magazine about her refusal to give up her plus-size figure.
"I was not born a size 2," she told the glossy. "I'm not skinny, period."
And in an industry where curvy gals are often praised for ditching their full figures—and often land endorsement deals in the process—Queen Latifah has instead decided to embrace her natural shape by "accentuating the positive and eliminating as much negative as possible."
The star admits it was a process to get to comfortable with her shape, but one that she decided to take on early in life.
"I think I got to that place by not being happy with the other side—hating your body and criticizing yourself all the time," she said. "When I was around 18, I looked in the mirror and said, 'You're either going to love yourself or hate yourself.' And I decided to love myself. That changed a lot of things."
"For a lot of the things I've wanted to do in life, I haven't looked typical," she went on to say.
But it looks like that atypical look has worked for the star, who is now hosting a thriving talk show following successful stints as a rapper and actress.