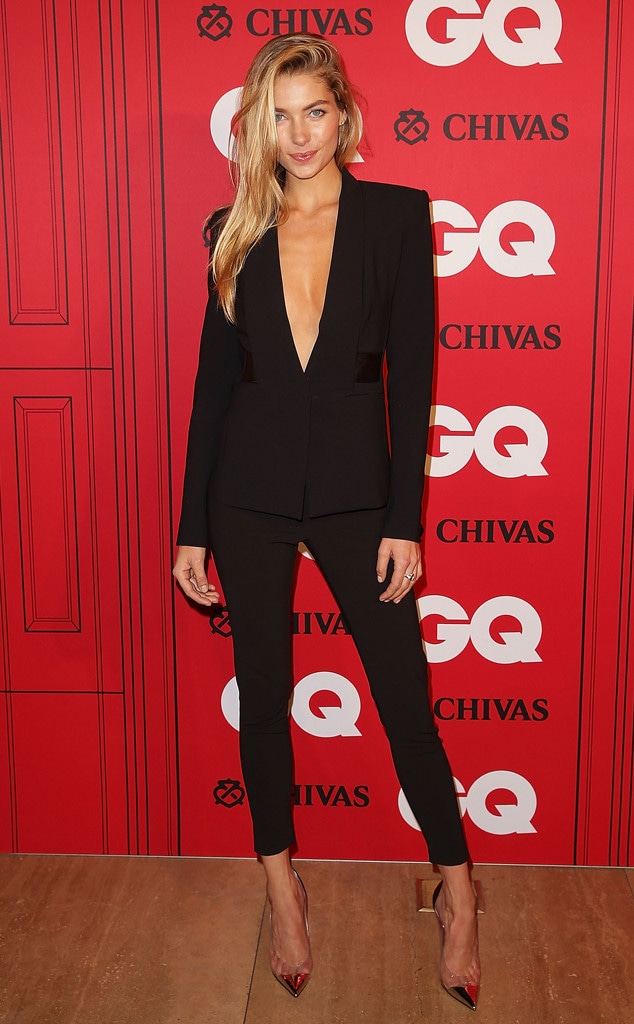 Brendon Thorne/Getty Images
Former Women Management agent Ali Kavoussi is leaving after six years to start his own modeling agency called The Lions, and he's taking some big names with him.
Among those leaving Women's for Kavoussi's new shop include Victoria's Secret stars Anne V and Jessica Hart, who walked in the 2013 Victoria's Secret Fashion Show in November. Irina Shayk, Angie Lindvall and Guinevere van Seenus are also leaving to join the new Soho-based agency.  
A rep for Women released a statement that confirmed Kavoussi's departure: "We are very happy for him, and know he will have a great success."
ALBERTO PIZZOLI/AFP/Getty Images
Arguably one of Kavoussi's biggest clients, Hart recently made headlines over her remarks about Taylor Swift. During the show's afterparty, Hart spoke to Women's Wear Daily about Swift's performance:
"I think, you know what, god bless her [Taylor Swift's] heart. I think she's great," she said. "But, I don't know, to me, she didn't fit. I don't know if I should say that."
She later backtracked, telling E! News, "I adore Taylor Swift and I was so excited to be with her at the Victoria's Secret Fashion Show."
The ensuing backlash led to rumors that Victoria's Secret would cut ties with Hart, which turned out to be unfounded: "There is no truth to the rumors that Jessica Hart has been fired or that she will no longer work with the brand," Ed Razek, President and Chief Marketing Officer said in a statement about the matter.
So all's well that ends well.