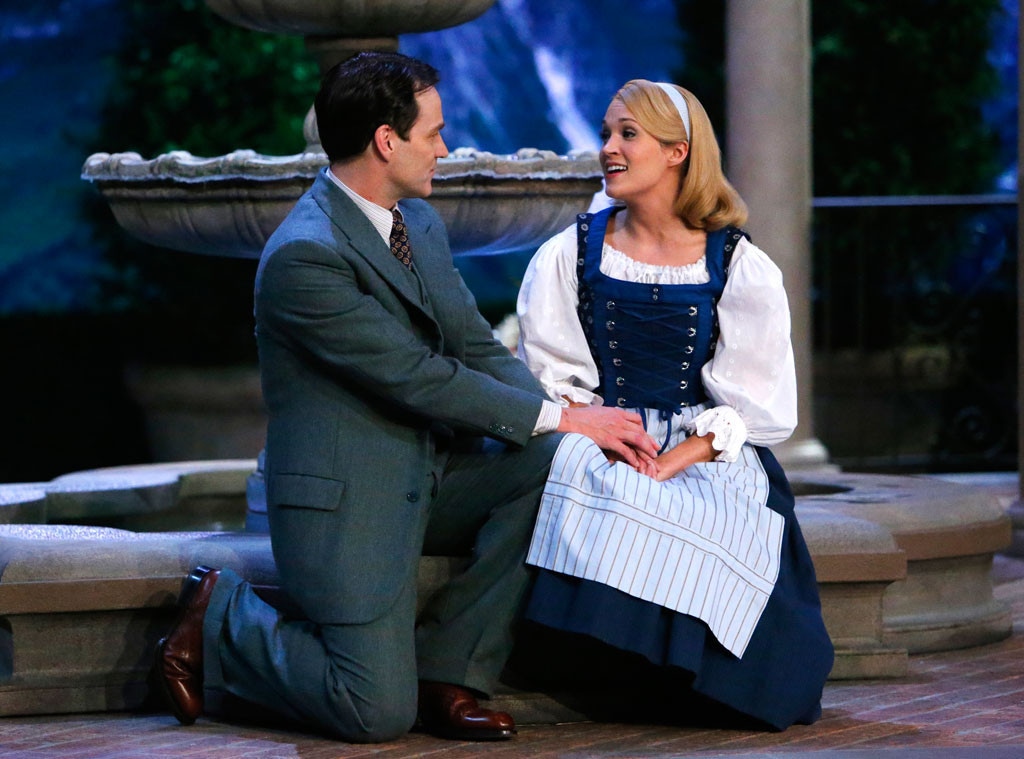 NBC
The hills are alive with the sound of NBC ordering more live specials!
The network's three-hour broadcast of The Sound of Music Live! brought in huge ratings on Thursday night, attracting 18.5 million viewers and a stellar 4.6 ratings in the all-important adults 18-49 demo.
In fact, NBC's retelling of the classic Rodgers & Hammerstein musical starring Carrie Underwood and Stephen Moyer as Marie and Captain von Trapp was the night's highest-rated offering and tied ratings juggernaut The Big Bang Theory in the demo. Talk about numbers to sing about!
In fact, Sound of Music was NBC's highest-rated Thursday program (excluding sports) since the ER finale aired in April 2009.
In a cute little twist, the top local market that tuned into the special was Oklahoma City, country superstar Underwood's home state. All together now: Aw!
And celebrities were some of the 18.5 million viewers to tune in and they were quick to share their opinions on Twitter. Rob Lowe said, "I'm glad a network is taking a chance with #TheSoundOfMusic #FunAndSweet...Ok, so some of the acting is pretty bad, but you can't have everything." Cameron Diaz clearly enjoyed the show, tweeting, "The only live performance on TV I've done is SNL. I couldn't imagine doing #SoundofMusic live for 3hrs. #bravecast #poopingmylederhosen."
And after the show, Underwood tweeted, ""Glory to God tonight. I couldn't be more proud. What a tough thing to pull off and we did it! I am so blessed!!!"
(E! and NBC are both part of the NBCUniversal Family.)