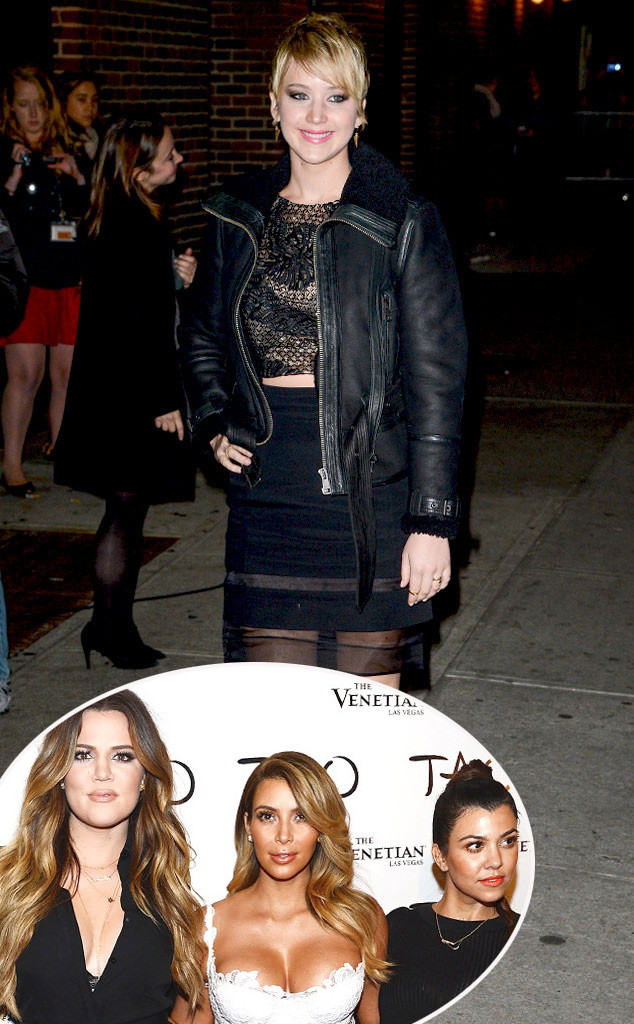 Denise Truscello/WireImage; Ray Tamarra/WireImage
Jennifer Lawrence is many things, but pretentious is not one of them!
The Oscar-winning girl next girl could be drinking Cristal Champagne at the opera, but she prefers throwing back a Budweiser and watching Keeping Up With the Kardashians! The Hunger Games: Catching Fire star opens up about her refreshingly down to earth preferences in an interview with USA Today published Dec. 5.
"I'm a Budweiser person," she says, when trying to order a beer but left only with those of artisanal variety. "So I don't really understand."