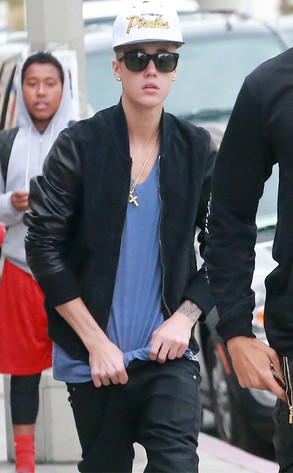 FameFlynet, Inc
Does somebody need to wash Justin Bieber's mouth out with soap?
Perhaps, seeing how the Australian Federal Police (AFP) gave the pop star, as well as members of his touring entourage, a verbal warning at the Brisbane International Airport "in relation to inappropriate language" on Sunday, Nov. 24.
A spokesperson for the AFP confirmed to E! News that it did in fact speak to "a 19-year-old man."
What's more, the AFP also issued a notice to appear in court to a 23-year-old man, believed to be part of Bieber's entourage, "in relation to importing a border controlled drug (cannabis)."