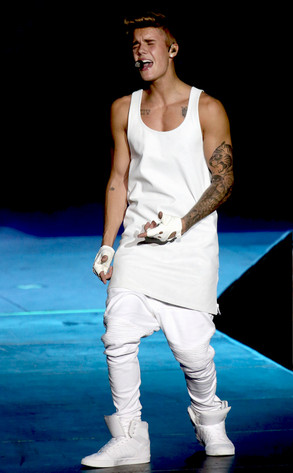 Jason Oxenham/Getty Images
Justin Bieber isn't making any friends Down Under.
Tom Tate, the mayor of Gold Coast, Australia, was so unhappy by the Biebs' recent spray painting of graffiti on a hotel wall during his swing through the city last week that he's issued a threat—either clean up the "vandalism" or perform for him at his annual Christmas event on Saturday, Dec. 7.
"I've got a message for pop princess Justin Beaver," Tate said in a sarcastic video message delivered to TMZ. "We love your music but we hate your graffiti and your vandalism here in our city."
The politician then laid out some options for Bieber to make amends for the cartoony scrawl he left behind, including images of Pac Man ghosts.