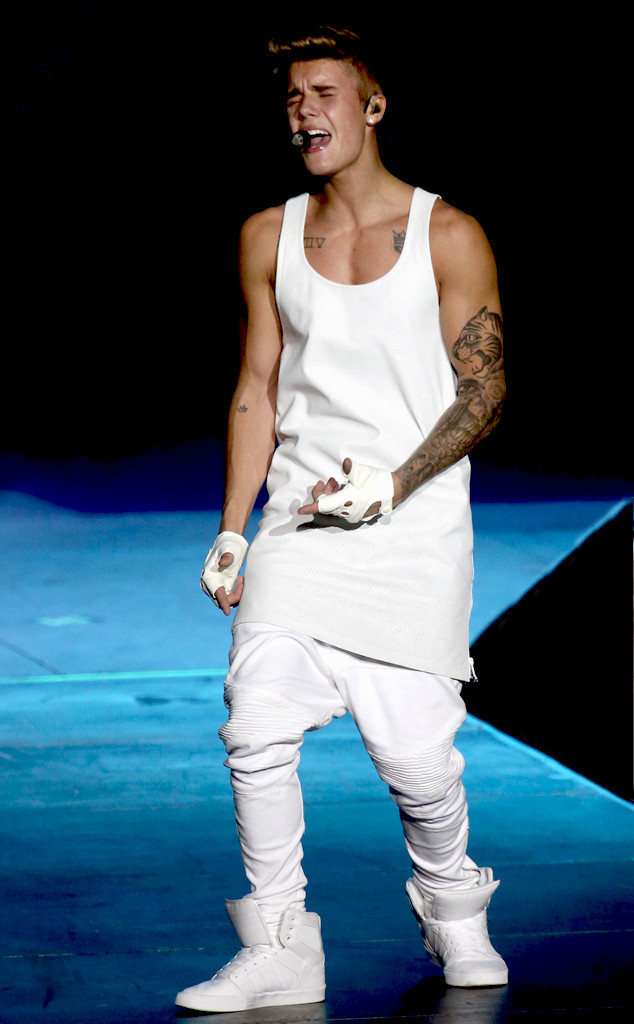 Jason Oxenham/Getty Images
Justin Bieber isn't making any friends Down Under.
Tom Tate, the mayor of Gold Coast, Australia, was so unhappy by the Biebs' recent spray painting of graffiti on a hotel wall during his swing through the city last week that he's issued a threat—either clean up the "vandalism" or perform for him at his annual Christmas event on Saturday, Dec. 7.
"I've got a message for pop princess Justin Beaver," Tate said in a sarcastic video message delivered to TMZ. "We love your music but we hate your graffiti and your vandalism here in our city."
The politician then laid out some options for Bieber to make amends for the cartoony scrawl he left behind, including images of Pac Man ghosts.
"Mate, you've got two choices," he continued. "Come back and clean up your mess or come back and sing at the Mayor's Christmas Carol."
Tate then called on everyone watching his video who agrees with him to call the QT hotel and demand its owners "get out there and get Justin to clean it up."
It's unclear how exactly he's going to force Bieber to fly in to spread the holiday cheer if he fails to meet his demand. But no doubt the mayor is milking the controversy for all the publicity it's worth.
The teen heartthrob will definitely still be in the country however as he has concerts scheduled for Adelaide and Perth on Dec. 5 and Dec. 8 respectively.
One person's graffiti is another person's art installation, however.
For its part, Q hotel management came down squarely on the side of Bieber, noting that it gave him permission to tag its (private) property.
"He asked and we said yes," the hotel said on its Facebook page.
Should the teen heartthrob however have a change of heart, he will definitely still be in the country this weekend as he has concerts scheduled for Adelaide and Perth on Dec. 5 and Dec. 8, respectively.
This isn't the first time Bieber has gotten into trouble for his handiwork. The singer was charged with vandalism in Rio de Janeiro, Brazil, after spray-painting graffiti there as well.