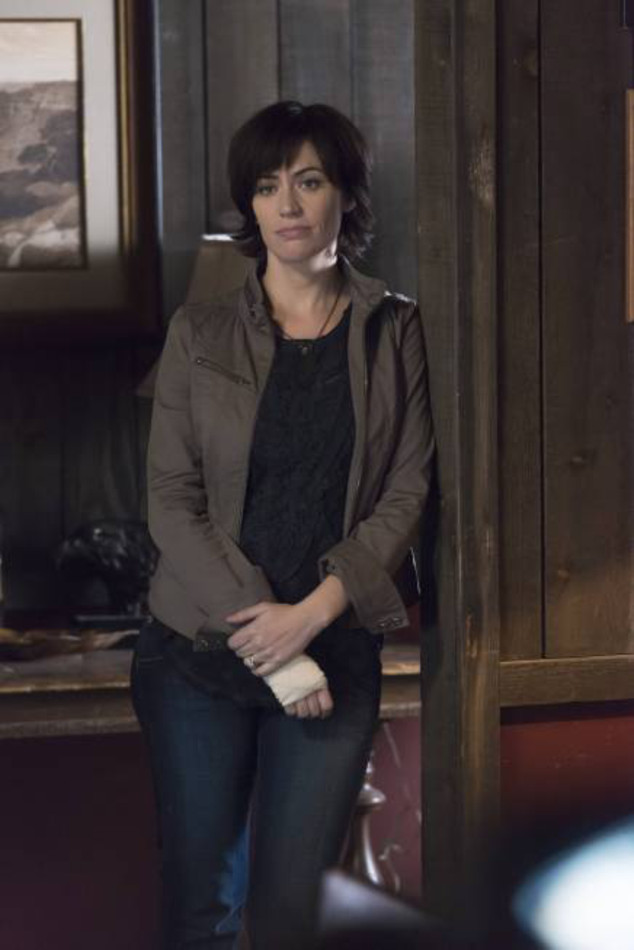 Prashant Gupta/FX
Spoiler alert! Do not continue reading if you don't want to know what happened on Sons of Anarchy's penultimate episode, which aired Tuesday night. You've been warned!
And the fallout begins.
After last week's episode, which may have just been the series' most shocking ever, Sons of Anarchy was left to deal with the fallout of Clay's (Ron Perlman) death and to set the table for next week's finale feast.
And though the FX biker drama made its biggest kill ever last week, it seems likely that more deaths are on the way after "You Are My Sunshine," which basically threw every single SOA main character off-kilter, dropping bombshells left and right. Not only did one character almost die, they managed to reveal a major secret of Jax's (Charlie Hunnam) in the process. One thing is clear after tonight's episode: No one is safe...not even Jax.