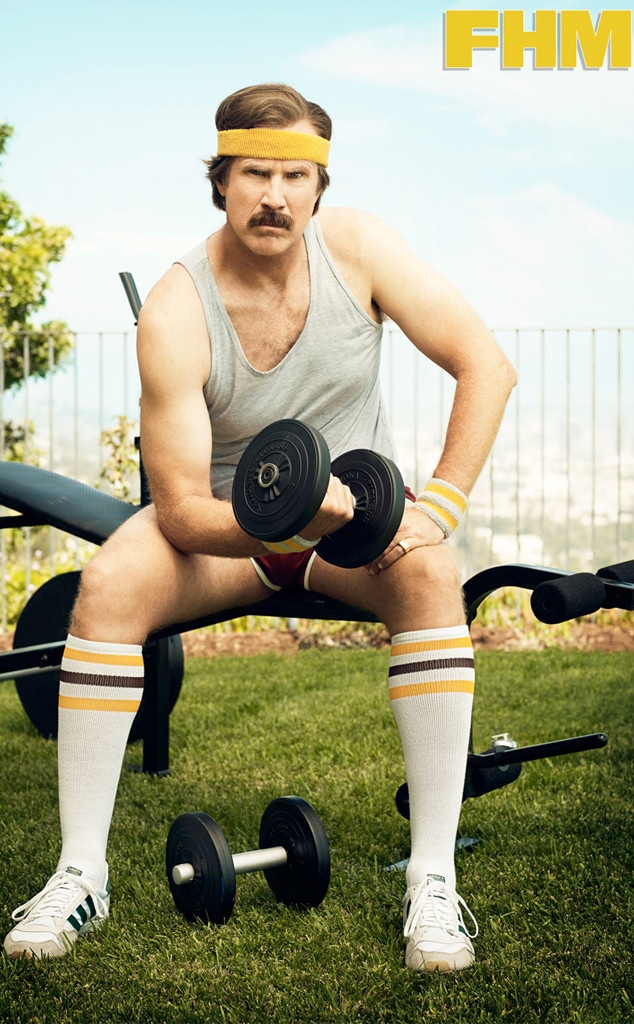 FHM
Will Ferrell is gracing the cover of FHM in all his Ron Burgundy glory just before Anchorman 2: The Legend Continues hits movie theaters.
The 46-year-old actor opens up about the shocking success of the first film, why social media doesn't interest him and where he's happiest. (Hint: it involves dog poop.)
Ferrell claims that he was completely caught off guard when the 2004 film became a hit after it became available on DVD.
"From the start, we had every indication that it wouldn't work. Studios didn't get it. Nobody wanted to make it," he shared with the magazine. "And when we made the film, it didn't test well with audiences at all, and nobody knew how to market it."
The movie did only so-so in terms of box office sales, but gathered a cult following almost a year after its initial release.
And now that the sequel has major shoes to fill, does the former Saturday Night Live cast member feel any pressure?
"You know, I think we put pressure on ourselves to just try to make it as good as we can in a general sense, but I don't think Adam [McKay, co-writer for both films] and I have ever had a conversation like, 'We better not blow it.' You don't think in those terms," Ferrell shared.
"The first one was such a crap-shoot in a way, and so is this one really. We'll see what happens. It's either going to be a horrible mistake, or maybe what we've done—which is hard to do—is pull off a sequel as satisfying as the first movie."
He also revealed that he's not the least bit interested in social media, especially Twitter.
"I think I tweeted for four days and then I just got off it. It would just feel like another thing that you have to deal with. Also, it feels like an invasion of privacy."
He added that despite being a bona fide star, he's far more comfortable out of the Hollywood bubble.
"I'm happiest when I'm taking my kids to school, or to soccer practice, or cleaning up dog poop in the backyard. That's my specialty."