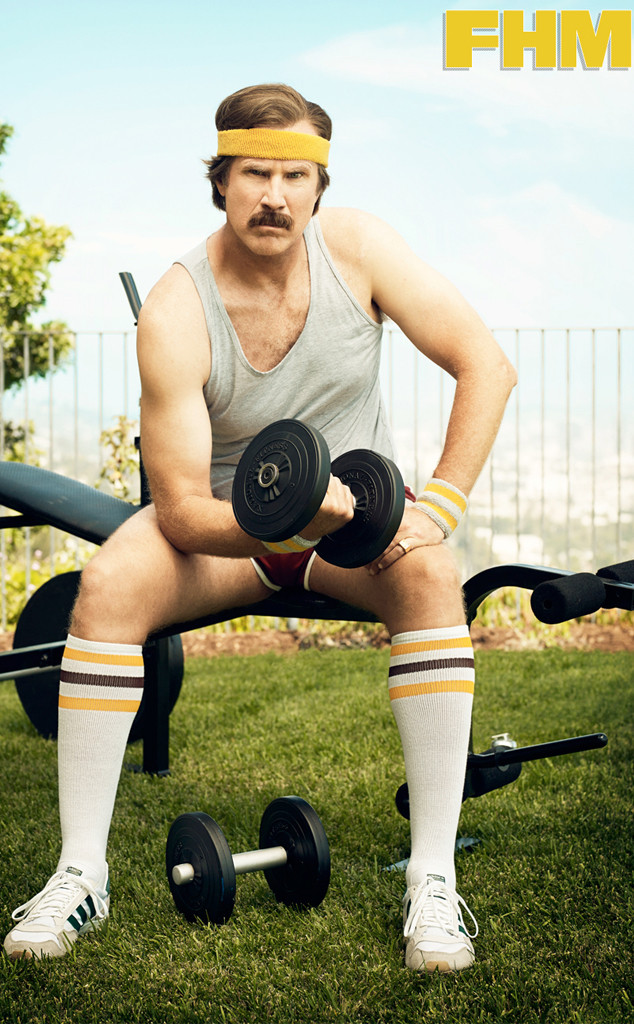 FHM
Will Ferrell is gracing the cover of FHM in all his Ron Burgundy glory just before Anchorman 2: The Legend Continues hits movie theaters.
The 46-year-old actor opens up about the shocking success of the first film, why social media doesn't interest him and where he's happiest. (Hint: it involves dog poop.)
Ferrell claims that he was completely caught off guard when the 2004 film became a hit after it became available on DVD.
"From the start, we had every indication that it wouldn't work. Studios didn't get it. Nobody wanted to make it," he shared with the magazine. "And when we made the film, it didn't test well with audiences at all, and nobody knew how to market it."