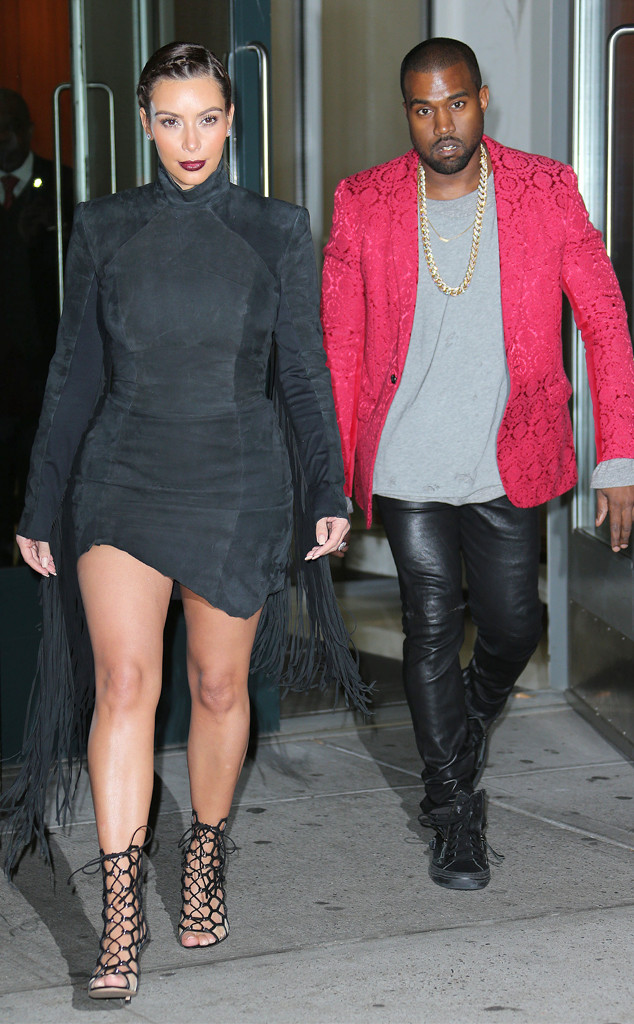 Splash News
Kanye West is all about celebrating Kim Kardashian—and her beauty!
The idea of 'Ye commissioning a painting of his fiancée from one of Andy Warhol's relatives isn't that preposterous, but a source tells E! News a report claiming this is the case is simply "not true!"
On Dec. 2, Monica Warhol, a Tucson, Ariz.-based artist describing herself as Andy's first cousin once-removed, spoke to the New York Post about the purported project. "Andy would have loved [Kim]," she gushed, comparing the "beautiful" E! star to "a human Barbie."