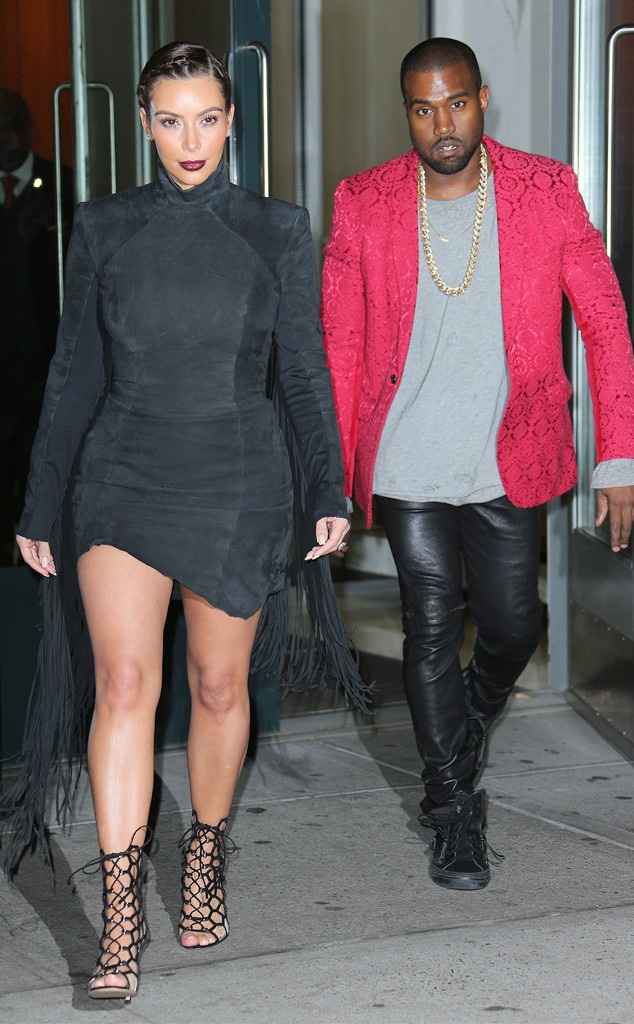 Splash News
Kanye West is all about celebrating Kim Kardashian—and her beauty!
The idea of 'Ye commissioning a painting of his fiancée from one of Andy Warhol's relatives isn't that preposterous, but a source tells E! News a report claiming this is the case is simply "not true!"
On Dec. 2, Monica Warhol, a Tucson, Ariz.-based artist describing herself as Andy's first cousin once-removed, spoke to the New York Post about the purported project. "Andy would have loved [Kim]," she gushed, comparing the "beautiful" E! star to "a human Barbie."
And Kim wasn't the only Kardashian caught up in art world gossip. On Monday, Dec. 2, Monica tweeted that she felt "so lucky," writing that "Kourtney and Scott were so amazing." Presumably, that's a reference to Kourtney Kardashian and Scott Disick, who were visiting Kourtney's alma mater, University of Arizona, at the time. Again, though, E! News confirmed there's no truth to the Kardashians-becoming-works-of-Warhol reports.
Monica also tweeted Tuesday, facetiously perhaps, "Kim is all over me, covered in paint," adding, "if only I cleaned up as well as this beauty."
The artist did admit that she never met the pop art icon before he passed away in 1987 and said she "never owned a book about him until about a year ago." Her mimicry of Andy's recognizable style is not intentional, she said, and she loves screen-printing because it's "extremely physical."