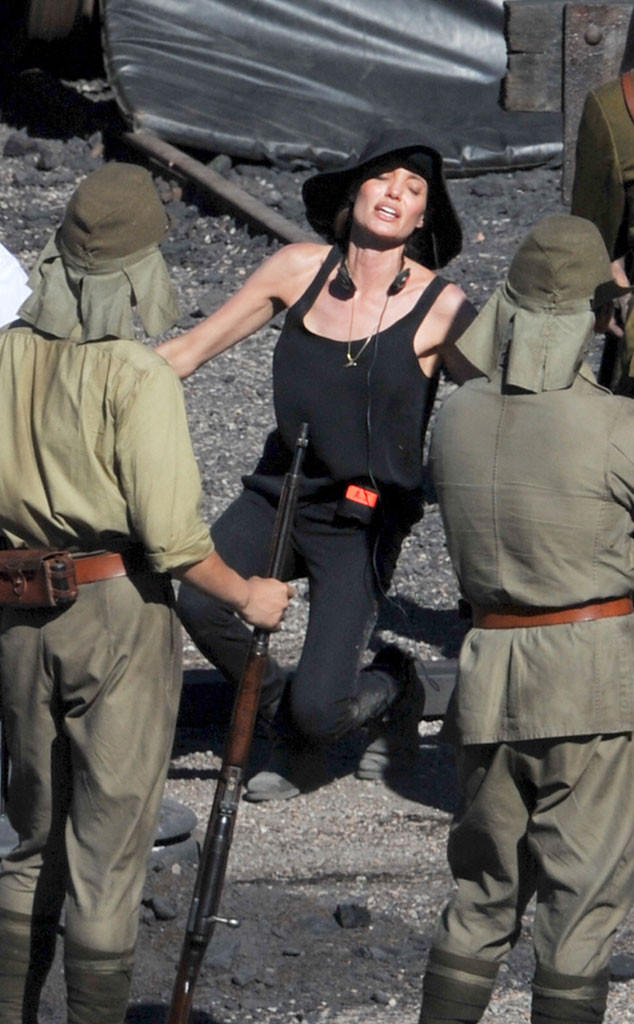 AKM-GSI
Angelina Jolie is hard at work on the set of her latest film, Unbroken.
The 38-year-old Oscar winner was snapped on set yesterday getting animated while directing the cast and crew of the biopic about war hero Louie Zamperini.
While filming on location on Cockatoo Island in Australia, Brad Pitt's other half got down on the ground to show the castmembers what she wanted for the scene at hand. Actors who were dressed in war garb stood around Jolie as she directed them.