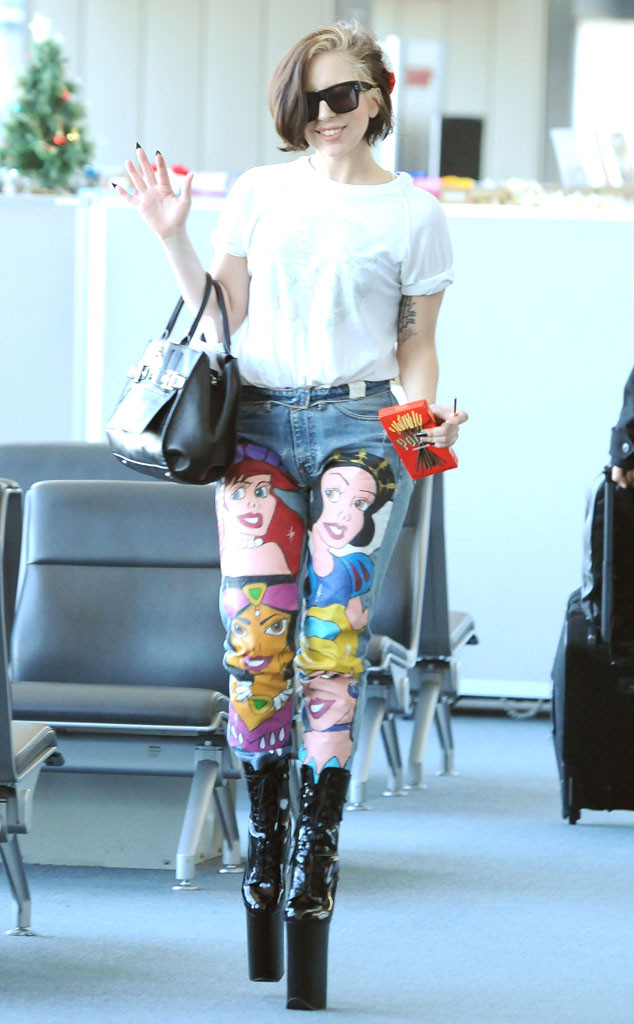 Edo Kat / Splash News
Girl's trip!
While catching a flight out of Tokyo, Japan on Tuesday, Lady Gaga was joined by some very famous royals. The star rocked a pair of jeans adorned by Disney princesses Ariel (from The Little Mermaid), Jasmine (from Aladdin), Snow White and Cinderella.
The singer—who appeared to be taking denim patches to the next level—topped her high-waisted pants with an inside-out tee and tucked her cuffs into lace up platform boots. Maybe most impressive was that Gaga strutted through the terminal without so much as a wobble despite the fact the heels were at ankle-breaking heights.