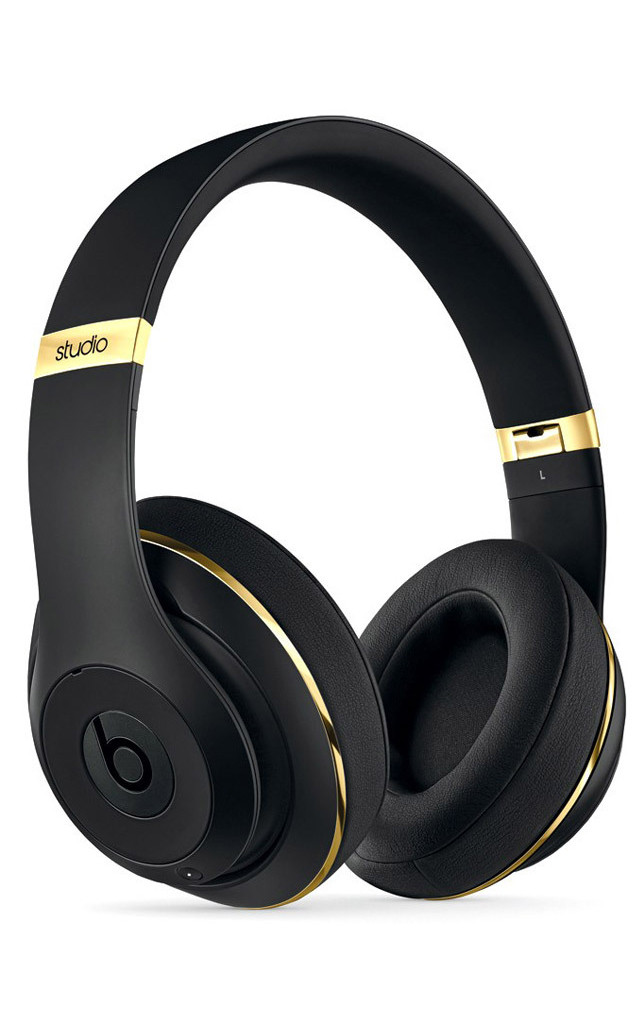 Beats By Dre
If rappers picked a favorite designer it might just be Alexander Wang.
In recent months, the American designer first gifted pals Kanye West and Kim Kardashian with a one-of-a-kind leather dress for their daughter North West. Then he created a special leather backpack for Jay-Z's holiday collection with Barneys. And now Wang has collaborated with Dr. Dre for a limited edition collection for Beats by Dr. Dre.
Of course, the pièce de résistance is the sleek black and gold headphones, which go for $449. But there are slightly cheaper ear buds ($149) and a Pill speaker ($299).