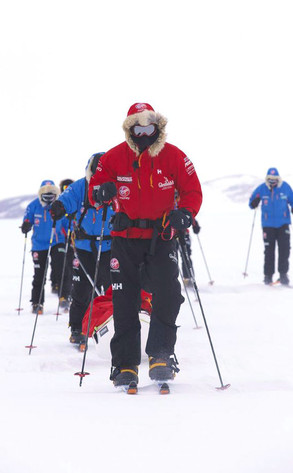 Walking With The Wounded
Prince Harry has finally begun his Walking With the Wounded race across Antarctica!
The 29-year-old royal and his fellow team members officially started their 208-mile South Pole trek around 1:30 p.m. yesterday and Harry's team currently in the lead, according to a release from the South Pole Allied Challenge organization.
The race began with a five-hour ski. Currently, Harry's team, Team Glenfiddich, is in the lead, having already covered about eight and a half miles yesterday. Team Noom Coach is in second place and Team Soldier On is in third.