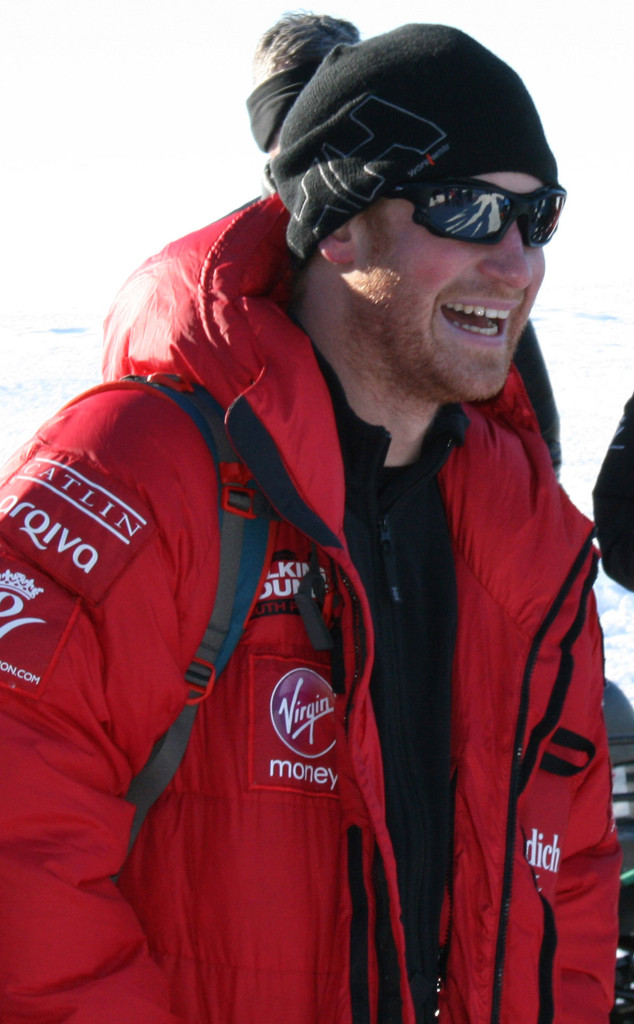 WWTW via Getty Images
And they're off! Almost!
Prince Harry, looking more rugged than ever now that his beard has grown in a bit, was finally able to make it yesterday to the official starting point of his 208-mile trek across the South Pole after he and his 12 teammates were delayed by a blizzard.
The royal and the former military servicemen he's making the journey with had been snowed in at Novo base camp in Antarctica and arrived at the start line, about 87 degrees south of Novo, a week behind schedule.
But at least it has given Harry more time to grow a natural face-warmer before he's, er, faced with even harsher elements, including minus-50-degree (Celcius) temperatures and 70- to 90-kilometer-an-hour winds.