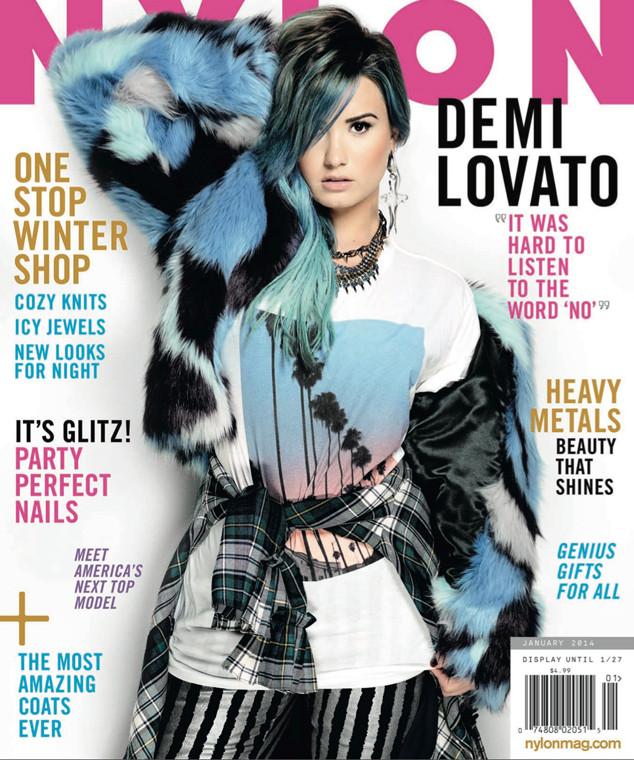 Nylon Magazine
While Demi Lovato has undoubtedly come a long way since her days in rehab, the former child star admits having adult responsibilities at an early age made her believe that she could act like a grown-up.
"My mentality was 'Work hard, play hard,'" the blue-haired beauty tells the December/January issue of Nylon magazine (as reported by People). "It was hard to listen to the word 'no.' I wanted to make my own rules. I thought that if I was adult enough to get there, then I could party like an adult. And obviously, I couldn't."
Despite her parents' best efforts to control the former child star, the 21-year-old singer, who became her family's primary breadwinner, didn't listen to those who were concerned for her wellbeing.