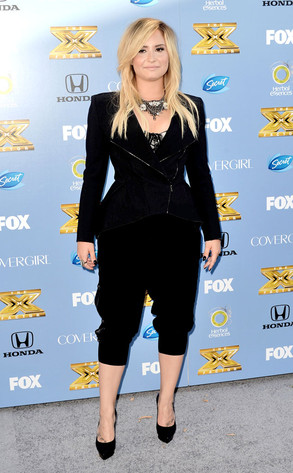 Kevin Winter/Getty Images
Demi Lovato is opening up about her darkest days.
While the erstwhile Disney star may now be in a better place than ever, it's no secret that the "Heart Attack" singer abruptly withdrew from the Jonas Brothers Live In Concert Tour in October 2010 to enter a treatment facility for "physical and emotional issues" at the young age of 18.
The performer left the rehab center in January 2011, and has since led a sober life while maintaining a successful career in Hollywood, most recently celebrating her 21st birthday with a booze-free bash in Africa after declaring she wanted to "set an example for others" on her special day.
And in a new interview with Entertainment Weekly, the 21-year-old beauty opens up about her past struggles and why she strives to be a role model every day, unlike other young stars in the music biz.