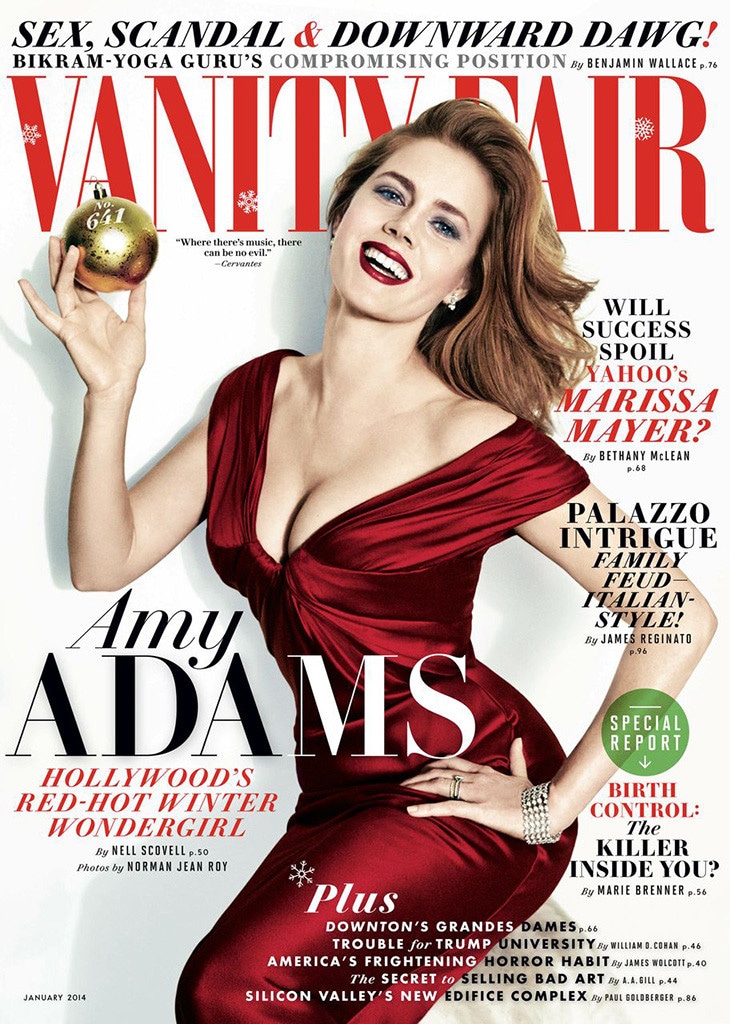 Vanity Fair
It's beginning to look a lot like Christmas, indeed!
Amy Adams' festive Vanity Fair cover is definitely getting us into the holiday spirit.
Clad in a radiant red frock and holding up a glittering gold Christmas tree ornament, the cover girl shows us how to pull off the holidays with some serious style.
But when it comes to her own celebration, the 39-year-old admits she's adopting a low-key approach.
"I'm going to stay home this year, I going to stay really quiet," she confessed in a behind-the-scenes video on the set of her shoot for the magazine.
And when it comes to taking a minimalistic approach to the festivities, it appears her daughter Aviana takes after her mom.
"It's really sweet because my daughter doesn't really understand the haul that she could get at Christmas," Adams explains. "And so she really asks for one or two things. I'm hoping I can keep it that way. I'm, not sure that's realistic. But this year she wants a big Ariel doll and a scooter."
Adams also took the time to chat about her upcoming film American Hustle and her surprise over seeing Bradley Cooper, who rocks a curly 'do in the film, spend more time in the hair and makeup chair than she did.
"Bradley Cooper did not wear a wig, nor did he have a perm," she revealed. "Bradley Cooper came in every morning and had tight pink curlers put in his hair. So, no matter what time of day I had to arrive on set, it seemed Bradley was always in his pink perm rollers under the heater."
Nevertheless, we're sure the stunning star still manages to steal the spotlight from the curly-haired Cooper!
The new issue of Vanity Fair is on sale this week.