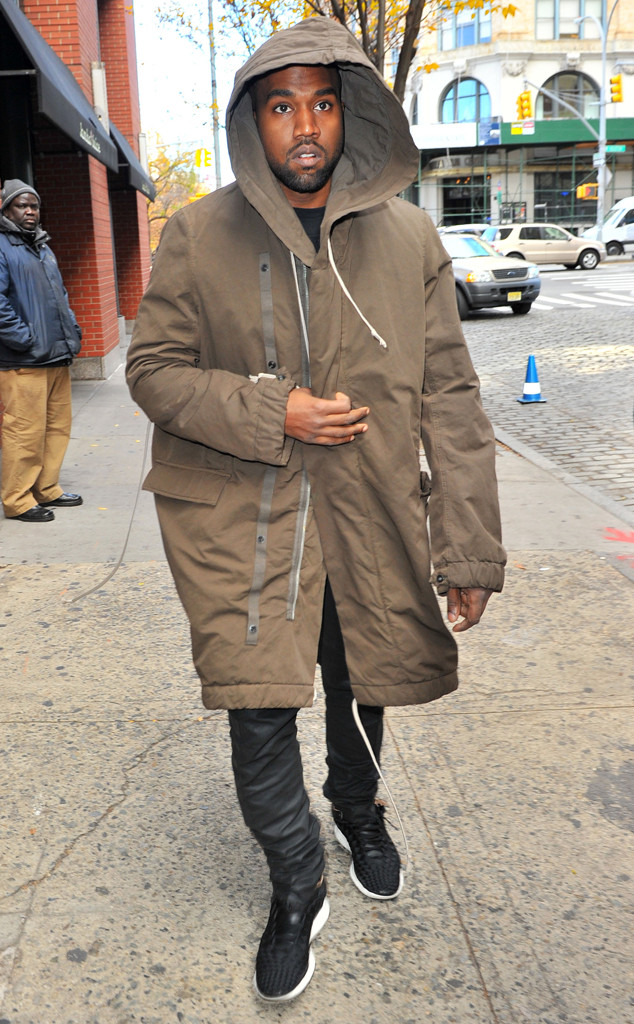 Asadorian-Mejia/Splash
Kanye West is now saying that he never told fans to boycott Louis Vuitton.
But he isn't exactly telling people to run out and grab trunk loads of monogrammed leather goods, either.
During his radio interview with Sway on Tuesday, the "Bound 2" rapper addressed reports that he had instigated a feud with the famous fashion house.
"It's a misconception that I said boycott Louis Vuitton," he said towards the end of the quotable, rage-filled sit-down.
"You can't boycott Louis Vuitton. I wouldn't tell nobody to boycott a brand that ain't nobody even thinking about no more. Nobody thinking about buying no Louis Vuitton."