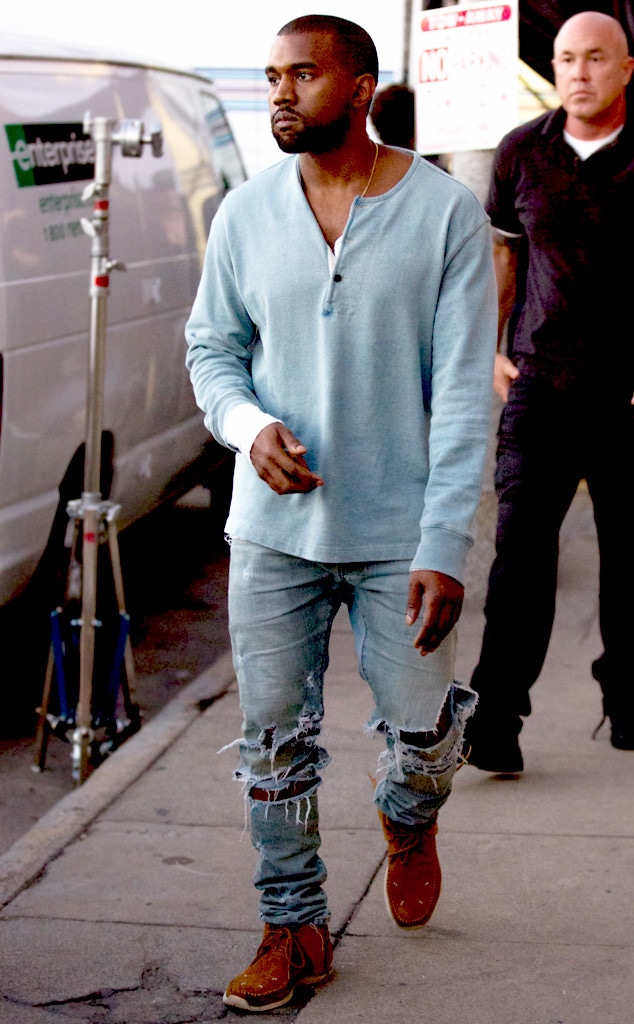 All Access Photo / Splash News
It's no secret that Kanye West isn't one to keep his opinions to himself, especially when given the opportunity on a major platform.
Such was the case when Yeezy taped a very insightful podcast with Bret Easton Ellis, released just yesterday, where he chatted about a number of topics including film and (what else?) fashion.
And since the pair is currently working on a top-secret movie together, much of the conversation lingered on popular flicks and their favorite rentals as kids, keeping it mostly light-hearted.
But naturally, Kim Kardashian's hubby-to-be had to dish on his stylish ventures, and even openly ranted about a pretty major bigwig in the retail biz, CEO of Zappos, Tony Hsieh, who he visited with during a recent trip to Las Vegas.
"I got into this giant argument with the head of Zappos that he's trying to tell me what I need to focus on. Meanwhile, he sells all this s--t product to everybody, his whole thing is based off of selling s--t product," West stated.
Whoa. 
Granted, we're all entitled to our opinions, but this seems a bit harsh, no?
Even if you are Kanye West, sometimes it's best not to burn any bridges, if you ask us.
After all, Zappos must be doing something right, given their tremendous sales and presence around the globe, albeit not hold a candle to Yeezy's standards of style and panache.
Here's hoping the two moguls make up and play nice!