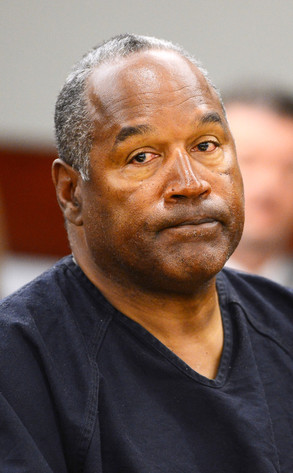 Ethan Miller/Getty Images
O.J. Simpson lost his latest gamble in Las Vegas.
A judge has denied the onetime football great's bid for a new trial in the armed robbery case that landed him behind bars for a possible 33 years, his conviction coming 13 years to the day after being found not guilty of the murder of his ex-wife, Nicole Brown Simpson.
"We're obviously very disappointed in the judge's decision," Simpson attorney Osvaldo Fumo told reporters after the 101-page ruling was issued by Clark County District Judge Linda Marie Bell. "We plan to appeal the case."
Simpson was convicted in 2008, along with several other men, of holding up two sports memorabilia dealers at gunpoint in a Vegas hotel room in an effort to retrieve items that the disgraced athlete believed rightfully belonged to him.