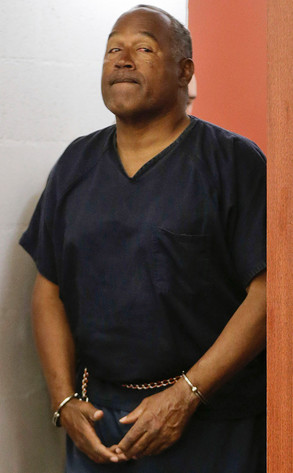 Julie Jacobson - Pool/WireImage
O.J. Simpson has scored a small victory.
The former football hero has been granted parole on several of the charges that landed him in prison back in 2008, namely, charges of kidnapping, robbery and burglary with a firearm.
However, despite Wednesday's ruling by the Nevada Board of Parole Commissioners, Simpson will remain behind bars at the Lovelock Correctional Facility for at least four more years on sentences stemming from other charges, including assault with a deadly weapon, that were ordered to run consecutively.
In a statement, the Board said the decision to grant parole to Simpson was due to "his positive institutional conduct, participation in programs, lack of prior conviction history and that he has consecutive sentences yet to serve."